Iraqi fighter jets on Tuesday (December 11th) bombarded the Syrian town of al-Sousa where an "Islamic State of Iraq and Syria" (ISIS) meeting was underway, killing dozens of the group's elements, the Iraqi Defence Ministry said.
Iraqi F-16 warplanes targeted ISIS bases on Syrian territory bordering Iraq, Ministry of Defence spokesman Maj. Gen. Tahseen al-Khafaji told Diyaruna.
"The planes conducted heavy bombardment of two terrorist targets in the Syrian town of al-Sousa," he said.
"The bombing first hit a gathering of ISIS leaders and members, leaving about 30 dead," he said.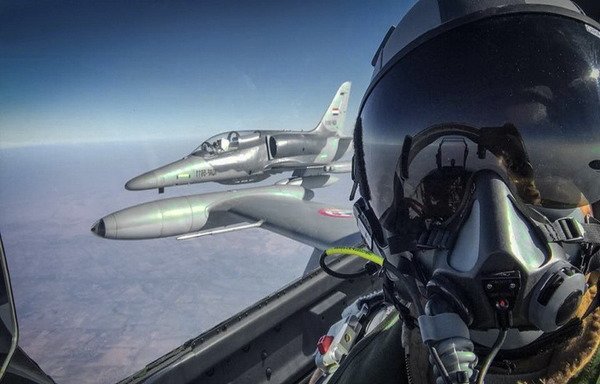 "It was followed by more airstrikes against terrorist sites in the same area that killed at least 13 terrorists, including inghimasi [suicide] battalion elements who were preparing to infiltrate into Iraq and carry out terror attacks," said al-Khafaji.
The aerial attack was based on "accurate data from special intelligence sources", which was matched with intelligence exchanged with the Syrian side, he added.
"The information we received indicated that the ISIS elements were planning to meet to plan their attacks," he said, adding that the airstrikes struck "at exactly the time the meeting convened" in order to eliminate many terrorists at once.
"We have been able with this pre-emptive, quality operation to thwart many crimes the enemy was planning to commit on our territory through its inghimasi fighters," al-Khafaji said.
The Iraqi aircraft this year has carried out several attacks against ISIS inside Syria.
Tuesday's operation is the second of its kind since ISIS retook towns in eastern Syria from the hands of the Syrian Democratic Forces (SDF) in late October.
On November 20th, Iraqi warplanes bombed sites where ISIS fighters were holed up in al-Sousa and al-Baghouz in Syria.
"When we learn of a terrorist threat to our security, we will not hesitate to direct the toughest strikes to remove it, disarm the enemy and cut off all its supply and funding streams," al-Khafaji said.