The airstrike launched by Iraqi forces last week on Syrian territory targeted a "large gathering" of "Islamic State of Iraq and Syria" (ISIS) elements in rural Deir Ezzor, Iraqi Air Force Commander Lt. Gen. Anwar Hama Amin told Diyaruna Tuesday (April 24th).
"Iraqi F-16 fighter jets early Thursday morning launched a strike on a large, multi-storey building inside Syria, 25 kilometres from Iraq's western border," he said.
The targeted building "was hosting a gathering of a large number of ISIS elements, including senior leaders, who at the time of the strike were holding an important meeting to plan suicide and terrorist operations in Iraq", Amin said.
The air raid on the building, located near the rural Deir Ezzor city of Hajin, resulted in the killing of 36 ISIS elements, according to Iraqi intelligence information.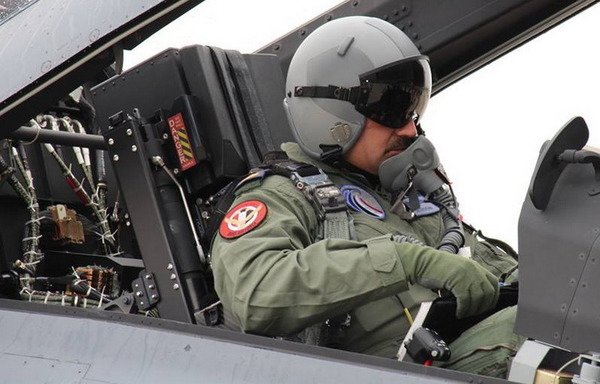 Among those killed were Abu Tariq al-Hamdani, Abu Mariam al-Akkawi, Abu Islam, Abu Yasser and Abu Jaafar.
Another ISIS leader, Abu Hussein, lost a leg, Amin said.
The strike was "successful", he said, noting that it was intended to "eliminate all those terrorists before they were able to carry out their plans".
"We carried out the operation based on information provided by the Joint Military Operations Command, and in co-ordination with international coalition forces, with whom we continuously co-ordinate exchange of information and air support," he said.
Previous strikes in Syria
The latest raid on ISIS sites in Syria is the third of its kind.
On February 24th, 2017, Iraq declared it had carried out "precision airstrikes" on two buildings where ISIS militants were holed up in the Syrian border town of Albu Kamal.
Iraqi warplanes destroyed on September 18th, 2017, six ISIS sites in the Syrian city of al-Mayadeen near the Iraqi border.
The attack resulted in the detonation of three car bombs and a warehouse holding ammunition, explosive belts and explosive devices, as well as the killing and wounding of dozens of ISIS elements, according to media reports.
Strikes on ISIS strongholds in Syria or elsewhere will not stop, Amin said.
"Our forces are ready to pound the enemy's bases wherever they may be," he said.
"We in the air force, the solid arm of the Iraqi forces, will not hesitate to hit any hostile targets that pose a threat to our country," he added.