The sharia leaders of the "Islamic State of Iraq and Syria" (ISIS), which were responsible for formulating the group's ideology, have mostly been eliminated, an Iraqi security and intelligence expert told Diyaruna.
"One year after the victory over ISIS, we can say that the terrorist group is now without a sharia leadership," Fadel Abu Ragheef said on Monday (December 10th).
The group, during the war and in the subsequent operations that followed Iraq's liberation, has lost most, if not all, of its spiritual leaders, he said.
"These leaders constitute the most influential part of the group's structure," he said, "as they are responsible for its ideological and doctrinal approach and for drawing up the general framework of its radical ideology".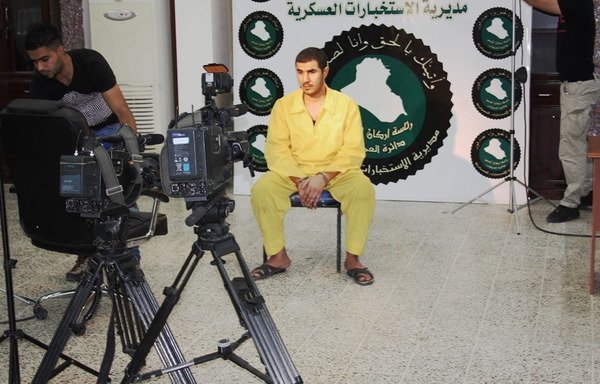 In recent years, many of these sharia leaders have been eliminated, most notably Abu Abdul Rahman al-Biblawi, Abu Muslim al-Turkmani, Abu Ali al-Anbari, and Samir Abd Mohammed al-Khlifawi or Hajji Bakr, he said.
The last sharia leader to be eliminated was Abu Abdullah al-Jazrawi, who was killed in heavy bombardment by French artillery and US and Iraqi aircraft of al-Sahm camp, near the Iraqi-Syrian border at the end of November, Abu Ragheef said.
The attack, which was carried out with laser-guided heat missiles, was based on reports by the Falcons intelligence cell.
It also hit fortified ISIS bases near the border in the Syrian towns of Hajin and al-Sousa, he said.
Al-Jazrawi was "an important sharia leader in the organisation", he said. "In addition to his position as a prominent jurist and theologist, he was in charge of the al-Jund diwan [office of ISIS soldiers' affairs] and of transporting terrorists and car bombs from Syria to Iraq and then getting them into Baghdad."
Diminished impact
"The ISIS sharia leadership has disintegrated and collapsed, and therefore its impact has been significantly diminished," Abu Ragheef said.
"The group wants to save face after the series of blows it has received, and occasionally tries to carry out attacks to show that it still exists," he said.
Abu Ragheef warned that ISIS might lure the sons of its killed, captured or fugitive elements and try to recruit them for "a new generation of fighters".
"ISIS wants to instill a spirit of vengeance among those children and mislead them as it has done with many others," he said.
"They should not be left as easy prey for the terrorists," he said.
December 10th marks the first anniversary of Iraq's declaration of victory against ISIS and the liberation of all Iraqi cities from its grip.