Iraqi military intelligence on Wednesday (November 13th) arrested a senior "Islamic State of Iraq and Syria" (ISIS) operative in Ninawa province who has been described as the group's "incursions commander".
After closely monitoring his movements, Iraqi intelligence forces ambushed the ISIS operative in al-Jadaa camp in the area of al-​​Qayyara, south of Mosul, security analyst Fadel Abu Ragheef told Diyaruna on Thursday.
The so-called "incursions commander" is a senior leader of ISIS's "Wilayat Ninawa", he said, and is responsible for a spate of terror attacks.
He was behind most of the attacks carried out over the last two years in the western Ninawa areas of Sinjar, al-Ayadiya and al-Kairawan, as well as in eastern Mosul, Abu Ragheef said.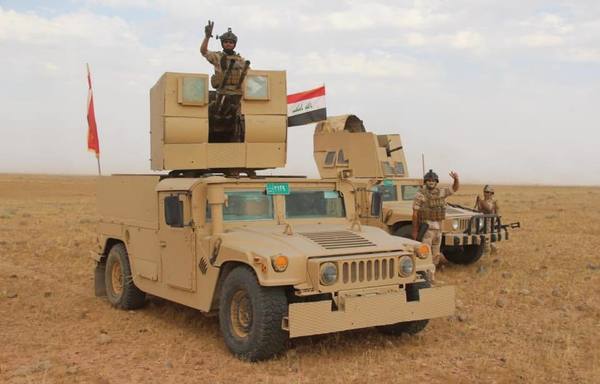 The "incursions commander" is one of the main figures on the Iraqi authorities' wanted list, he said, and has been accused of "taking many innocent lives by detonating car bombs and dispatching suicide bombers".
Abu Ragheef expresses his hope that this arrest "will lead to more details and information about ISIS remnants' activity, past crimes and undiscovered cells".
The ISIS operative was tracked down following the confessions made by members of a 14-member ISIS cell in Ninawa province.
The confessions of ISIS leader Badr al-Zarkouti, who was arrested in July and had been involved in bloody attacks in central and southern Iraq that killed many civilians, contributed to his apprehension.
'Vast intelligence database'
In a separate operation on Wedneday, Iraqi intelligence forces arrested six members of an ISIS cell operating as part of "Wilayat Ninawa" in different parts of Ninawa province, Abu Ragheef said.
This cell had carried out "tasks such as surveillance and reconnaissance", in addition to administrative matters, including the enforcement of the group's harsh interpretation of sharia, he said.
It was "part of a larger cell whose members are currently being tracked", he added.
The intelligence services have a vast database on ISIS's "Wilayat Ninawa", compiled from confessions and from electronic records, documents and data found during raids on the group's hideouts, Abu Ragheef said.
This information has "led to the arrest and issuance of arrest warrants for hundreds of ISIS remnants who were hiding in the desert, mountains and valleys, or as secret sleeper cells in cities and displacement camps", he said.