The Iraqi government is intensifying its efforts to cut off the sources of funding for the "Islamic State of Iraq and Syria" (ISIS) in collaboration with the international community.
Government efforts include intensifying the monitoring of the movement of money and sources of funding, and increasing collaboration and information exchange with other countries.
Iraqi Special Operations Forces and Kurdish Counter Terrorism Forces backed by the international coalition recently arrested 10 members of the al-Rawi financial network, a key ISIS financial facilitation group.
The arrests, facilitated by the Iraqi government and the Kurdish regional government, were made by partner forces during operations conducted in Baghdad and Erbil between October 7th and October 9th.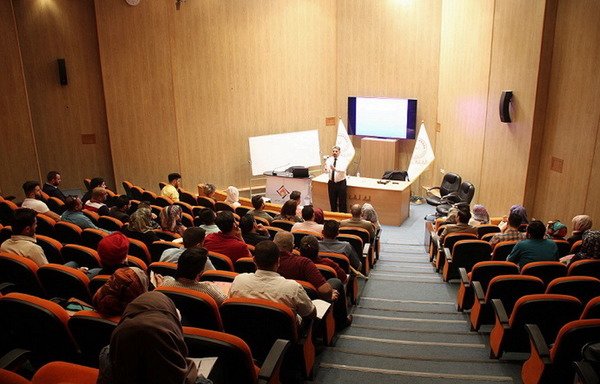 Iraq had previously frozen the assets of a number of entities and local currency exchange companies for providing funding to ISIS and al-Qaeda.
Iraqi efforts are accompanied with global efforts to dry up the sources of funding for terror groups.
The US Treasury on October 17th announced it had imposed sanctions on Afaq Dubai, an Iraq-based money service business (MSB) that moves money for ISIS.
The Treasury said Afaq Dubai is part of a larger "financial network that includes an array of other MSBs, hawalas, and financial facilitators in the Middle East".
'Key component' of war on terror
Iraqi authorities have intercepted the operations of around "400 local currency exchange and financial services companies" over the past few years, economist Majid al-Suwari told Diyaruna.
Most of these companies have been banned from trading and are blacklisted due to their support for terror groups by facilitating bank transfers and money laundering operations, he said.
Iraq has imposed close and strict monitoring on all transfers and transactions that go through local banks and financial services companies, he said.
The government also is about to issue a new law that limits the transactional capabilities of currency exchange companies and makes it mandatory for them to only authorise transfers conducted via the Iraqi Central Bank and state-owned banks, said al-Suwari.
"Anti-money laundering agencies, the Ministry of Interior and Iraqi intelligence services are all working towards making sure that terrorists do not get their hands on cash," he said.
"This is a key component of the war on terror," he said.
Counter-terror legislation
The UN Security Council has issued several resolutions (2170, 2199, 2178) under Chapter VII of the UN Charter to cut off funding for terrorism, said Khaled Abdul Illah, who teaches political science at Baghdad University.
"All these resolutions are in support of Iraqi efforts to drain terror funding from money laundering and oil smuggling," he told Diyaruna.
The Iraqi government is more focused on this issue today as it pertains to national security, he said, noting that authorities are stepping up efforts to closely monitor all financial transactions and co-operate with other governments to go after the funding resources of terrorist individuals and groups.
Iraq has issued legislation post-2014 to stop the flow of funding to terror groups, said Abdul Ilah, such as the 2015 Anti-Money Laundering and Counter-terrorism Financing Law.
Meanwhile, "the Central Bank is working towards merging currency exchange companies in an effort to stop money laundering, as well as tax evasion", he added.
"The war against ISIS has been won militarily and we have achieved historical victory by expelling them from our cities," said MP for Diyala Abdul Khaliq al-Azzawi.
"This is not the end, however, as our forces and intelligence services are continuing their operations to hunt down ISIS elements and target their funding streams," he told Diyaruna.
Iraqi forces detained a network of 15 ISIS elements in mid-October, who were distributing money to the families of ISIS fighters in the city of Mosul, Ninawa province.