The UN Security Council committee overseeing sanctions on the "Islamic State of Iraq and Syria" (ISIS) and al-Qaeda, pursuant to resolutions 1267 (2011) and 2253 (2015), has placed Iraqi individuals and entities on the UN sanctions list.
The latest additions come at the request of the Iraqi government.
Among the blacklisted individuals is Omar Mohammed Rahim al-Kubaysi, owner of al-Kawthar Money Exchange, a money transfer company in the Anbar province border town of al-Qaim.
The Central Bank of Iraq (CBI) blacklisted al-Kawthar Money Exchange on June 10th, 2017 for supporting and financing ISIS, banning it from the Iraqi banking system and freezing its cash reserves and sources in Iraq.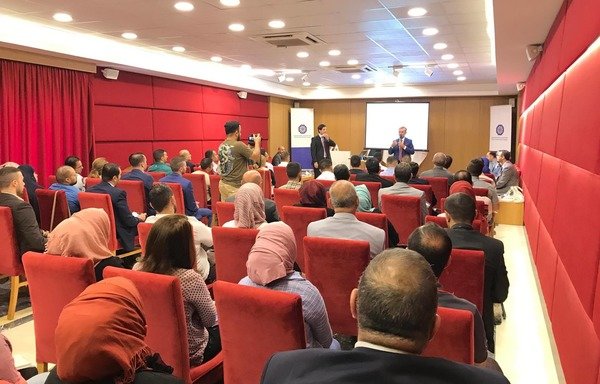 The Iraqi government also has been working with the US Treasury to identify and place "the names of entities that fund terrorism on an international blacklist", CBI financial expert Aysar Jabbar told Diyaruna.
Last August, Salem Mustafa Mohammed al-Mansour, an ISIS element who also goes by the alias Salem al-Afri, was sanctioned by the CBI and the US Treasury.
Al-Mansour's name was placed on a watch list, and all transferable and non-transferable funds in his name were frozen.
"The Central Bank of Iraq has taken a firm stand against any attempt to infiltrate the country's banking system by terrorist groups," Jabbar said.
The CBI has managed to close down terrorist funding sources and target money laundering with punitive measures and close monitoring of banking and financial transactions, he added.
Combating terror financing
Iraq has taken a number of measures to combat the financing of terrorism.
These include enacting Law No. 39 of 2015, designed to deter money laundering and terrorism financing; Law No. 5 of 2016, to freeze terror-related funds; and establishing a special committee headed by the CBI to combat terror financing.
Placing extremist entities on a UN sanctions list is a "necessary and effective step to stop the global circulation of monies that feed terrorism", banking expert Salam Smeisim told Diyaruna.
This measure means that "all economic interests, sources, bank accounts and possessions registered in the names of these terrorists or those associated with them in money laundering operations" will be blocked, she said.
This will help Iraqi and international authorities "seize terrorist money and, as a result, put an end to their activities that threaten security and peace, not only in Iraq but all over the world", she added.
Monitoring the flow of money
The CBI imposes strict measures to monitor the flow of money and goods across all banking outlets, from money transfer companies, private and government banks, securities commissions, money changers and stock exchanges, she said.
The international community today is committed to wiping out the funding of terrorism, economist Amer al-Adhadh told Diyaruna.
"Iraq has suffered from the crimes of the ISIS gangs and is keen to take part in reinforcing efforts to stop the flow of funds to this group and other terrorist groups," he said.
UN sanctions will help "identify the funds and possessions of those involved in terrorism and freezing their bank accounts and seizing their assets", he added.
Over the past two years, Iraq has blacklisted numerous individuals and companies accused of supporting terrorism in the hope that this will be followed by the imposition of international sanctions against them, al-Adhadh said.