Iraq is making progress when it comes to upholding international treaties and laws related to preventing terrorism funding and money laundering.
Iraq's Central Bank has in recent years blocked a number of individuals and companies from entering the national monetary system.
These entities had their accounts frozen due to their money laundering activities and connection with extremist groups, including the "Islamic State of Iraq and Syria" (ISIS) and al-Qaeda.
Iraq is seeking to keep its commitments to the global community by cutting off funding to extremist groups, Central Bank spokesman Aysar Jabbar told Diyaruna.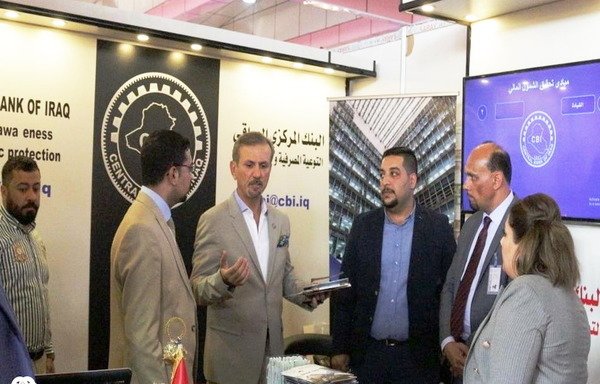 "We are working within a framework of mutual understanding and collaboration with our international partners in order to adopt the required positions and decisions that undermine terrorist activities and their funding sources, in addition to money laundering crimes," he said.
"We also work closely with national security and intelligence agencies with whom we exchange information regarding suspicious transactions," he said.
Irregular activity is monitored, he said, adding that the necessary steps are taken to ensure the perpetrators of financial crimes are brought to justice.
These steps include blocking the monetary activity of offenders, closing related accounts and freezing assets and financial resources, Jabbar said.
Complying with international resolutions
This year, a Central Bank committee in charge of freezing accounts linked to terror groups issued dozens of rulings to prosecute terror-linked entities and individuals.
A November 21st decision, for example, was taken to freeze the assets of an Iraqi aide to ISIS leader Abu Bakr al-Baghdadi known as "Haji Abdul Nasser".
Blacklisted companies include the self-described "Support for Islam and Muslims" (JNIM), which has links to al-Qaeda, in addition to various militias and Iraqi foreign currency exchange and transfer companies.
These decisions are based on UN Security Council Resolution 2368, which sanctions individuals and entities linked to al-Qaeda and ISIS listed under Chapter VII of the UN Charter and the US Treasury sanctions list.
Jabbar said the Central Bank is committed to monitoring bank accounts and transfers, in compliance with international standards, making use of the latest digital technology.
In July, the Financial Action Task Force (FATF) announced that Iraq had officially been removed from the list of countries under surveillance and monitoring.
This represented the culmination of Iraq's efforts to implement strategic requirements to fight money laundering and terrorism funding. Law No. 39 of 2015 and the Terrorist Assets Freeze No. 5 of 2016 are examples of such efforts.
The legislation resulted in new government regulatory structures and processes commensurate with international laws and procedures to dry up the sources of terror funding.
'Notable progress'
According to Al-Mustansiriya University economics professor Sadiq al-Bahadli, the Central Bank and other regulatory bodies are making notable progress in fighting money laundering and blocking the funding sources of terrorist groups.
The movement of money through the banking system and money transfer bureaus is now subject to strict monitoring via expert government authorities, he told Diyaruna.
Al-Bahadli described the ongoing collaboration between Iraq and the international community based on the joint goal of eradicating terror funding and destroying the sources of funding and activity of extremist groups.
Iraq is doing everything it can to stop terror funding and money laundering, said Hussain Allawi, who teaches national security at Al-Nahrain University.
"There is a fruitful collaboration with the relevant international organisations and institutions, which has contributed towards stopping several money transfer networks that support terrorist groups and blacklisting them," he told Diyaruna.
Over the past few years, Allawi said, the Iraqi Central Bank has strongly fought financial transactions and transfers that support ISIS elements.
Several supporters who had been instrumental in pumping money to the group, operating secretly and using false names and addresses have been apprehended and brought to justice, he said.
Regular surveillance and monitoring campaigns of bank accounts, daily transactions and currency exchange bureaus and banking services continue to be enforced, he said, with the help of modern technology and international partnerships.