Joint Iraqi forces on Sunday (October 7th) launched a major security campaign to eliminate "Islamic State of Iraq and Syria" (ISIS) remnants in the desert of Anbar province and the al-Jazeera area that lies between Ninawa and Anbar.
Dubbed "Last Warning Operations", the campaign includes units from the Anbar and al-Jazeera operations commands and tribal fighters, with air support from Iraqi army and coalition aircraft.
The campaign is being carried out under the direct supervision of the commander-in-chief of the armed forces Haider al-Abadi, Defence Minister Irfan al-Hayali and the Joint Operations Command, Ministry of Defence spokesman Maj. Gen. Tahseen al-Khafaji said.
"This campaign is a continuation of previous campaigns, and aims to secure the desert areas in northwestern Anbar and along the border with Syria," he told Diyaruna.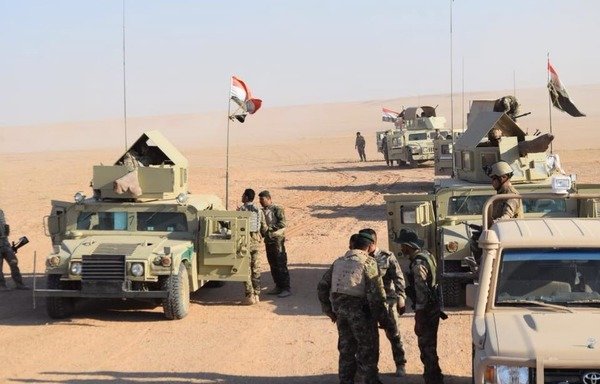 "The campaign represents a last warning to the terrorists to either surrender to our troops or be killed," he said. "There is no other choice."
"ISIS remnants must be aware that security forces will not capture them alive if they choose to remain hidden in their burrows in the desert," he said, adding, "our troops will hunt them down anywhere they go."
The forces' efforts are focused on destroying secret ISIS strongholds and fully clearing desert areas of any presence of the group's remnants, al-Khafaji said.
Improved performance
ISIS remnants are trying to exploit the area's valleys and rugged terrain to evade Iraqi forces, but the latter have become "more capable and experienced in tracking down and hitting terrorist pockets in isolated desert land", al-Khafaji said.
Despite a few limited attacks against civilians that ISIS launched last month in western Anbar, the group "remains under military pressure, which has drained most of its resources", he said.
"Our troops have killed and arrested many terrorists, destroyed their rest-houses, equipment and weapons, and stripped them of any power during the security campaigns in the western desert," he said.
"Our offensive operations continue with the aim of eliminating the very last terrorist and consolidating security throughout the country," he said.