Calm prevailed Thursday (September 20th) in Syria's Idlib and rural Hama provinces as news of a peaceful settlement spread and thousands headed home after fleeing areas they had feared would be targeted in a regime assault.
Around 7,000 people have returned to their homes since the announcement of the deal on Monday, especially in the southeast of Idlib and the north of Hama, according to Syrian Observatory for Human Rights head Rami Abdel Rahman.
But a large number of families have opted to wait and see what developments the coming days bring before returning, Idlib activist Haisam al-Idlibi said.
Along with the calm, there also is a sense of nervous anticipation in Idlib province, rural Hama and rural Aleppo, he told Diyaruna, with news of the Turkish-Russian agreement for a demilitarised buffer zone along the front line.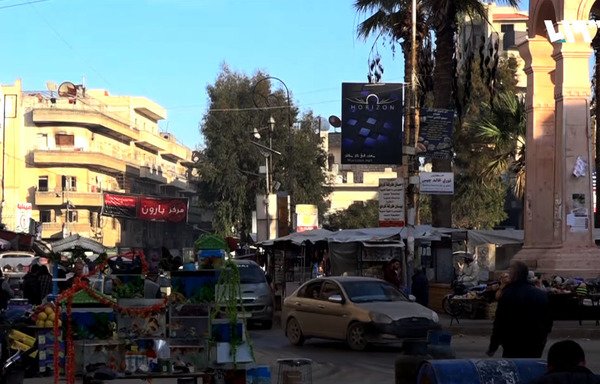 The agreement, which has received cautious backing from the UN, aimed to spare the region an anticipated Russia-backed Syrian regime assault that would have been devastating to civilians, he said.
Thousands begin to return
Fear of a pending assault triggered a massive wave of displacement towards the border areas and away from the front lines with the Syrian regime and its allies.
Many of those people are now beginning to return, while others are opting to wait until the situation gets clearer in the coming days.
"The return is occurring almost randomly," al-Idlibi said, noting that "the towns on the edges of Idlib province are seeing fewer internally displaced persons (IDPs) return compared to areas in the interior of the province."
These areas had been regularly targeted by Russian and regime airstrikes.
The majority of the IDP population is sheltering in camps in the border areas with Turkey and in nearby towns, he said, while others are in towns that are relatively safer because they are far from the front lines.
Since the announcement on Monday that an agreement had been reached, the front lines have been quiet and the airstrikes and shelling have stopped, he said.
This has had a positive impact on activity in the region and in the marketplaces, especially as the news coincided with the back-to-school season, he said.
Schools had previously announced they would be closing their doors out of concern for the students' safety.