After a period of calm that saw a lull in airstrikes, shelling and fighting, there is renewed tension in southern rural Idlib and on the edges of Latakia province following Syrian regime shelling, a local activist said.
The Syrian regime had stopped its shelling, following the implementation of a ceasefire that ushered in a relatively long period of calm, Idlib activist Haisam al-Idlibi told Diyaruna.
Areas that have come under renewed artillery fire include Kafr Aweed and Kansafra in the Jabal al-Zawiya region of southern Idlib, and Tardeen and al-Kinda in the Jabal al-Akrad region of rural Latakia, he said.
"Renewed regime shelling sparked panic among civilians who had recently returned from displacement camps to their towns and villages in the designated de-escalation zone," he said.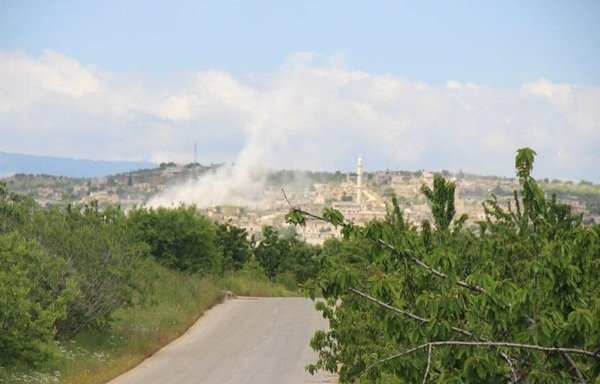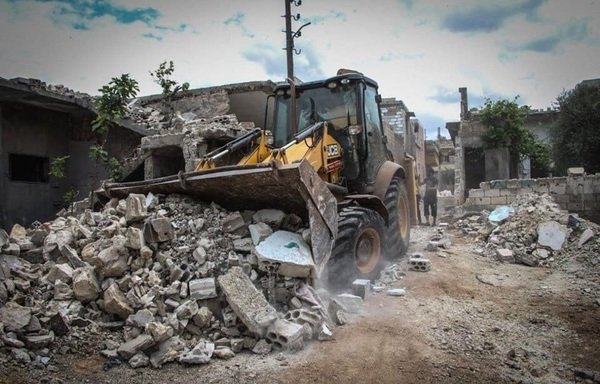 A number of them opted to return to the camps, "for fear the situation might escalate and the region might once again come under heavy Russian and Syrian airstrikes and shelling", he added.
In addition to Syrian regime shelling, al-Idlibi said, the truce violation included clashes between armed opposition and extremist groups and the regime and allied militias, especially on the al-Fateera and Maarat Alia-Saraqeb axes in southern rural Idlib.
But tension was highest in Sahl al-Ghab, where a group of armed men infiltrated into regime-controlled areas and clashed with the force stationed in the towns of al-Manara and Tanjara, he said.
Dozens of Syrian soldiers and regime-allied fighters were killed or wounded during this assault, he said, also noting reports that regime forces captured members of an armed opposition group in southern rural Idlib.