Iraqi forces launched a major operation against "Islamic State of Iraq and Syria" (ISIS) remnants on Wednesday (July 4th) following public anger over the extremists' murder of a group of abducted civilians.
Dubbed "Vengeance for the Martyrs", the operation will see army, special forces, police and peshmerga fighters hunting down ISIS cells in the centre of the country, Iraq's Joint Operations Command said in a statement.
It comes after the bodies of eight ISIS captives were found late last month along a highway north of Baghdad. Six of the abductees had appeared in a video in which ISIS threatened to execute them unless Baghdad released female prisoners.
The command's statement said army, federal police, special forces, peshmerga fighters and paramilitary forces had launched "a vast operation to clear out the region east of the Diyala-Kirkuk" highway.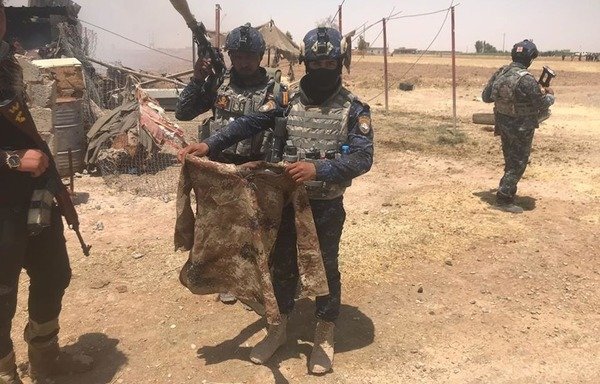 The operation was being supported by the Iraqi air force and the international coalition.
It is aimed at destroying "all secret ISIS bases and sleeper and active cells", the Interior Ministry's Rapid Response Division media director Lt. Col. Abdul Amir al-Mohammedawi told Diyaruna Thursday.
'Tremendous success'
"The operation covers villages and hills between the city of Tuz Khurmatu in eastern Salaheddine and northern Diyala up to areas south and west of Kirkuk," he said.
The Rapid Response Division is responsible for clearing the remote areas between Salaheddine and Kirkuk provinces, a total area of ​​30 square kilometres, he said.
The first day of the campaign saw "tremendous success", al-Mohammedawi said, noting that Rapid Response forces dealt "powerful blows to ISIS remnants".
"We destroyed 13 rest houses and bases belonging to the terrorists, some of which were old and others were newly-built," he said.
Thirteen explosive belts, 25 improvised explosive devices (IEDs), 18 rifles and launchers and seven motorcycles were seized and destroyed, he added.
"We searched around 10 remote villages during the operation, including Balkana, Balka, Agha Mashit and Shirawa," said al-Mohammedawi, adding that "identities of all residents were checked and none were wanted by security forces".
Security forces will continue their comb-and-clear campaign until all ISIS pockets are eliminated, he said.