Homs Central Prison, which is run by the regime's security forces, is on the brink of a major humanitarian disaster, a Syrian activist warned Diyaruna.
Political prisoners held at the facility have launched a protest on Tuesday (October 17th) to demand their release after many years in detention without trial, said media activist Iyad Assi.
A number of activists have been able to communicate with some of the approximately 2,000 inmates inside the prison, he told Diyaruna.
Of this number, he said, more than 500 were arrested at random for being opponents of the Syrian regime and are being held under administrative detention. None of them have been brought to trial.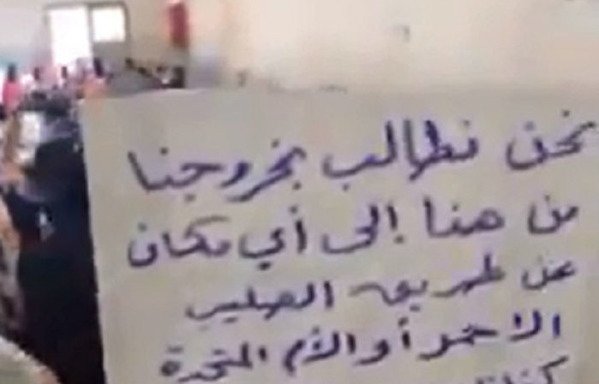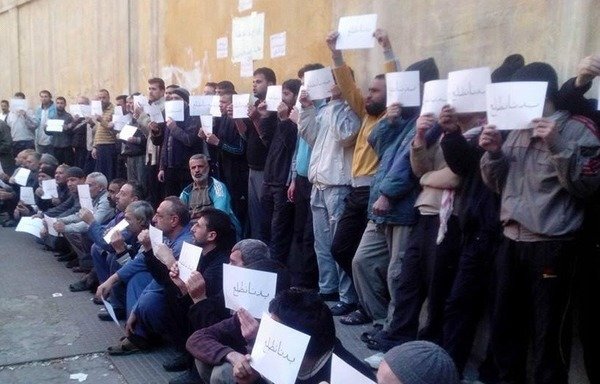 Some of them have been incarcerated for more than five years, Assi said, noting that "a large number of the inmates were being held in various prisons and were assembled in Homs prison about six months ago".
"The current protest and hunger strike began after the prison's new warden ordered that some basic food items be cut off to the inmates," Assi said.
They also have been denied medicine and health care, he said, and have been prevented from receiving money sent to them by relatives or receiving visitors.
Harsh punitive measures
When the prisoners announced their act of civil disobedience and demanded that the International Committee of the Red Cross (ICRC) intervene to rescue them, water and electricity were cut off to the prison by its administration, Assi said.
Worried that special forces stationed in the prison would storm the sections where they are being detained, the inmates blocked off these areas using primitive tools on hand, he added.
"In the event of a storming, a real massacre would ensue among the detainees," he cautioned, given their large number and the rampant overcrowding.
Inside the prison, Assi said, a cell designed to hold four or five prisoners is holding 20, and the large halls are crammed with dozens of inmates who lack the most basic necessities.
The crisis at Homs Central Prison was meant to have been resolved at the time when reconciliation agreements were made between regime and opposition factions, he said.
But the regime discredited these agreements on the grounds that it was necessary to first bring the prisoners to trial, which it has yet to do, Assi said.
"The majority of the inmates were arrested for strictly political reasons following the outbreak of revolutionary activism in Syria," he said.
Those among them who carried weapons did so with the Free Syrian Army (FSA), he added -- in other words not with the terrorist groups present in Syria.
A history of violence
This is not the first time there has been trouble at Homs Central Prison.
On July 21st, 2012, there was a riot at the prison, and prisoners took over parts of the facility, according to a Human Rights Watch (HRW) account.
In response, regime forces surrounded the prison, used live rounds and teargas to attack the prisoners, and cut off food and water supplies.
At least seven deaths, including three children, were reported.
Following the incident, HRW called upon security forces, including prison guards, to abide by the UN Basic Principles on the Use of Force and Firearms by Law Enforcement Officials.
The principles call upon law enforcement officials to "minimize damage and injury, and respect and preserve human life" and to use lethal force only when strictly unavoidable to protect life.
Syrian regime forces put down another uprising at the prison on September 9th, 2013, the Syrian Observatory for Human Rights reported.
In 2014, Homs Central Prison inmates conducted a hunger strike to protest their continued detention, the Observatory said.
Some had served out their sentences, others had been sentenced to life imprisonment for engaging in protests at the outbreak of the revolution, while the remainder were criminal prisoners who had completed their sentences but had not been released, as the regime claimed it had lost their paperwork.