To the alarm of Yarmouk residents, the "Islamic State of Iraq and Syria" (ISIS) has begun to step up its hesba ("religious police") patrols in the Palestinian refugee camp outside Damascus, activists told Diyaruna.
Of particular concern to camp residents, they said, the patrols have been accompanied by punishment meted out for the most trivial reasons and the demolition of tombstones in the cemetery.
ISIS hesba elements recently leveled the tombstones in the camp's cemetery on the pretext that they violate sharia, said camp resident Majid al-Homsi, a retired teacher who hails from al-Raqa.
This has drawn the ire of Yarmouk residents, he told Diyaruna, because burial has been a generally accepted Islamic method and as "tombstones bear social and psychological importance to the families of the deceased".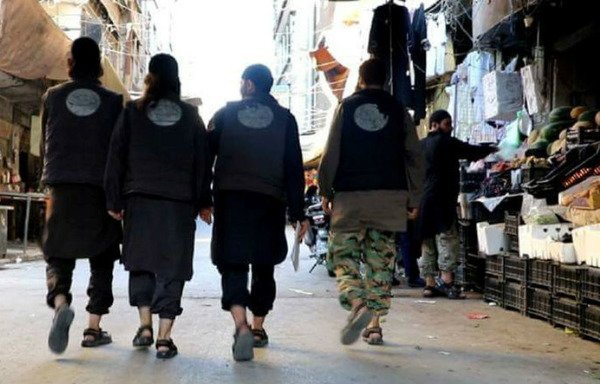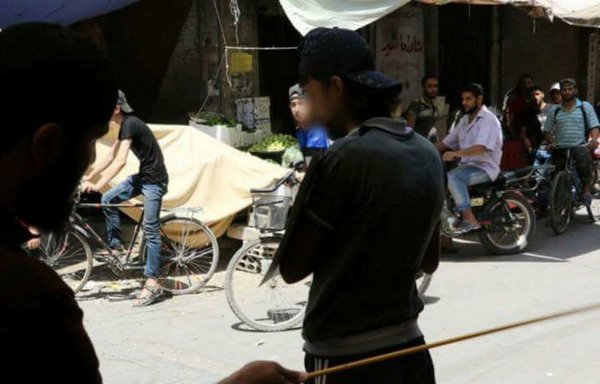 Increased hesba activity
Since the beginning of August, ISIS has stepped up the activity of its hesba apparatus, which has been conducting intensive patrols in the camp, he said.
Hesba elements on Friday (August 4th) forced shop owners to shutter their shops at prayer times, and delivered an edict via mosque pulpits that shops must close their doors during all prayer times.
All camp residents were ordered to pray at mosques or face severe punishment.
Meanwhile, a hesba patrol flogged two elderly men in front of a throng of onlookers, al-Homsi said: the first for shaving his beard in violation of ISIS's instructions, and the second for openly smoking a cigarette in the markets.
"Not even the children of ISIS emirs have been spared in the crackdown," he said, noting that the group detained Ibrahim al-Dahshan -- the son of former "Cubs of the Caliphate" official "Abu Ibrahim Bzouriyat" -- for three days.
Al-Dahshan was severely beaten and flogged during his imprisonment, for attending a wedding outside the camp and taking part in a traditional dabke dance, al-Homsi said.
Hard times in Yarmouk
The crackdown comes amid rising discontent inside the camp, relief activist and Yarmouk resident Bahaa al-Sahli told Diyaruna.
Camp residents face stifling economic conditions, a stoppage of aid, a severe crackdown by ISIS and arbitrary detentions of their men and youth, he said.
Additionally, al-Sahli noted, there has been a "mass disappearance" of the members of other factions with a presence in the camp, including rival extremists within al-Nusra Front (ANF).
"ISIS has reinforced its checkpoints on the edges of the camp to prevent residents from leaving and to block the entry of smuggled goods and food," he added.
Exceptions are made for merchants collaborating with the group, he said, noting that ISIS enables a number of smugglers to operate in the area in exchange for a percentage of the proceeds of any transactions that take place.