Openly admitting for the first time that he founded the Wagner Group, Russian businessman Yevgeny Prigozhin described his shadowy army of mercenaries as "a group of patriots".
But many citizens of the troubled countries where the Russian mercenary group operates, including Syria, would disagree, given the group's long and sordid history of exploitation and human rights violations.
Prigozhin, a close ally of Russian President Vladimir Putin who previously denied links to Wagner, Monday (September 26) admitted he had founded the group to send fighters to the Donbas region of Ukraine in 2014.
"I myself cleaned the old weapons, figured out bulletproof vests and found specialists who could help me with this," Prigozhin said in a statement from his company, Concord.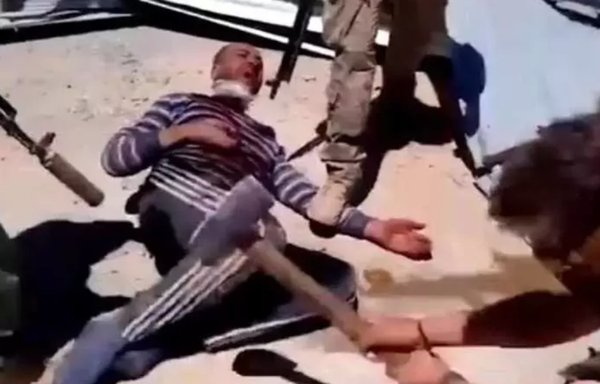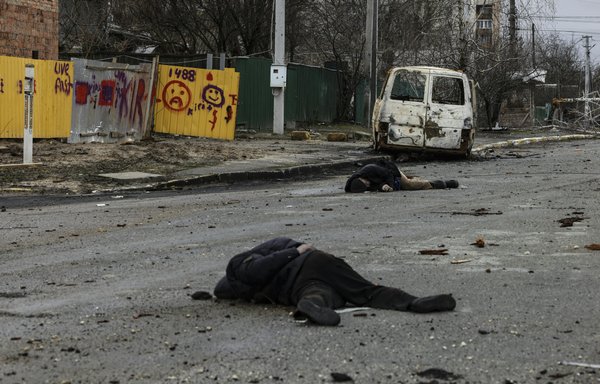 "These guys -- heroes who defended the Syrian people, other people of Arab countries, destitute Africans and Latin Americans -- have become the pillars of our motherland," he said of his mercenary fighters.
The Wagner Group is accused of war crimes, abuses and meddling in conflicts around the world, including in Ukraine, Syria, Libya, Mali, Chad, the Central African Republic (CAR), Sudan, Mozambique and Venezuela.
Critics say Wagner is Putin's "shadow army", used to promote the Kremlin's interests with plausible deniability.
Gruesome killing in Syria
On March 15, 2021, three advocacy groups filed a landmark legal complaint in Moscow against the Wagner Group over the 2017 beheading of a Syrian man and abuses they consider war crimes.
The Moscow City Court dismissed the case in March 2022.
In video clips of the gruesome killing, four Russian mercenaries operating in Syria as part of the Wagner Group are seen murdering a young Syrian man.
They break his legs with a sledgehammer, crush his chest, behead him, chop off his arms and hang his corpse by the legs, before setting his body on fire.
The victim hailed from the town of al-Kharita in Deir Ezzor, Syrian journalist Mohammed al-Abdullah told Al-Mashareq after the video came to light.
He had completed his compulsory service in the Syrian army and then travelled to Lebanon to work as a daily wage worker. Upon his return to Syria, he was led away to serve reserve duty at Tiyas air base (T-4) in Homs province.
He escaped but was captured by the Russian mercenaries in the area of al-Shaer oil field, and met his fate at their hands, al-Abdullah said.
Profiting from war
Russia has sought to gain control of key natural resources in Syria, where it is fighting to prop up the brutal regime of Bashar al-Assad, said Syrian lawyer Bashir al-Bassam.
Sought-after resources include petroleum, phosphate and silicon, he said, and mercenary groups like Wagner have been brought in under the guise of fighting groups such as the "Islamic State of Iraq and Syria" (ISIS) to protect them.
Russian oil and gas consultants now reside in the Syrian city of Palmyra, along with technicians from Evro Polis -- another Russian company owned by Prigozhin.
The Wagner Group controls Palmyra, along with the Russian military police.
Evro Polis has secured long-term contracts with the Syrian regime that grant it 25% of the oil and gas revenue generated in the areas under the control of the Wagner Group, al-Abdullah said.
The Wagner Group provides technicians with protection in Palmyra and in their daily travel to and from the gas and oil fields, he said.
It also provides "protection" for the fields, as well as a chemical fertiliser plant near Homs, and around a large number of the phosphate mines in Palmyra.
Looting, killings, rape
Wagner Group mercenaries looted the UNESCO site in Palmyra, former Wagner company commander Marat Gabidullin told independent Russian news site Meduza in December 2020.
He recalled seeing "ancient stones" and a "bas-relief" on Wagner bases in Syria.
Poorly paid and badly equipped Syrian and Libyan mercenaries in the CAR also carried out widespread looting -- stealing chickens, goats and other livestock, as well as money, motorbikes and mattresses, Foreign Policy reported March 25.
In July 2018, three journalists researching Wagner's operations in the CAR for an investigative media outlet were killed in an ambush.
In late March, an operation in Moura, Mali, left hundreds dead.
The Malian army and witnesses interviewed by the press and Human Rights Watch described the operation as a massacre of civilians, with rapes and looting carried out by Malian soldiers and foreign fighters believed to be Russians.
Earlier this month, a video surfaced of Prigozhin at a penal colony in central Russia, offering prisoners contracts to fight in Ukraine with a chilling set of conditions.
"If you serve six months, you go home and you are free. If you want to stay [with Wagner] you can. No one goes back to prison," he said.
"If you arrive in Ukraine and decide it's not for you, we will regard it as desertion and will shoot you. Any questions, guys?"
'Putin's chef'
Prigozhin, 61, rose from a modest background to become part of Putin's inner circle. He spent nine years in prison after being convicted of fraud and theft, emerging in 1990.
In the 1990s, he began a moderately successful business selling hot dogs.
From there he fell into the restaurant business and opened a luxury location in St. Petersburg whose customers included Putin, who was then making the transition from the Soviet KGB to local politics.
The Concord catering group that Prigozhin founded at one point worked for the Kremlin, earning him the soubriquet of "Putin's chef".
Reports in Russian media have described him as a billionaire with a vast fortune built on state contracts, although the true extent of his wealth is unknown.
He had until now always denied links to Wagner.
At the European Union (EU)'s General Court in June, Prigozhin claimed he had "no knowledge of an entity known as Wagner Group" as he sought to challenge a 2020 decision to freeze his assets in the EU and to place him on a visa blacklist over the deployment of Wagner fighters to Libya.
The court rejected Prigozhin's bid.
Prigozhin and companies tied to him are subject to sanctions in Europe and the United States and he is on the US Federal Bureau of Investigation (FBI)'s wanted list "for his alleged involvement in a conspiracy to defraud the United States".