NOUAKCHOTT, Mauretania -- Kremlin crony Yevgeny Prigozhin's recent admission that he founded the Wagner mercenary group confirms Russia's involvement in the Mali conflict as a way to gain influence in West Africa and beyond, analysts said.
Prigozhin founded the Wagner Group in Ukraine in 2014 but long denied any involvement with the mercenaries -- until last week.
"I myself cleaned the old weapons, figured out bulletproof vests and found specialists who could help me with this," Prigozhin said in a September 26 statement from his company, Concord.
"These guys -- heroes who defended the Syrian people, other people of Arab countries, destitute Africans and Latin Americans -- have become the pillars of our motherland," he said of his mercenary fighters.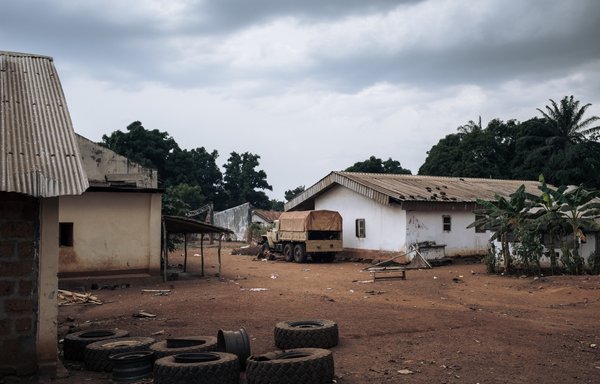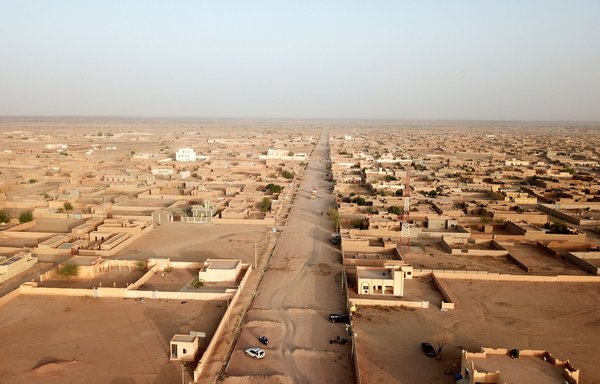 The Wagner Group is accused of war crimes, abuses and meddling in conflicts across Africa -- including in Mali, Libya, Chad, the Central African Republic (CAR), Sudan and Mozambique -- as well as in Syria, Venezuela and Ukraine.
Critics say Wagner is Russian President Vladimir Putin's "shadow army", used to promote the Kremlin's interests with plausible deniability.
The despatch of mercenaries to areas experiencing insecurity and wars reflects Russia's desire to fuel conflicts that achieve political or economic goals, or both, said Mohammed al-Amin al-Dah, a specialist on crises in the Sahel region.
This is especially true "as Russia seeks to reshape itself as a major power through the African gateway", he said.
"Russia's efforts to take advantage of the geographical location of the Sahel region in general, and the state of Mali in particular, are merely an attempt to forge strong relations with the rest of the countries in the region," he said.
In this way, Russia is attempting "to circumvent the international sanctions imposed on it ... and to access emerging markets to sell its weaponry", he said.
"Hence, it is natural for Moscow to use elements of the Wagner Group to penetrate the most volatile country, namely Mali."
Spreading Russian influence
Wagner Group mercenaries first deployed to Mali last December, ostensibly to train local forces and provide security services to senior officials amid continuing political instability and increasing threats.
In a February report, the Centre for Strategic and International Studies (CSIS), a US think-tank, warned that Wagner also would "take advantage of the situation to spread Russian influence on the continent and secure financial gains".
"Similar to its deployment in the CAR, Wagner's activity in Mali allows Malian political leaders to coup-proof the regime in exchange for financial and mineral concessions," the report said.
Since Wagner's arrival in Mali, incidents of violence against civilians have increased in number and severity, CSIS reported in May, noting that "in the first quarter of 2022, civilian fatalities in the conflict were greater than in all of 2021".
In late March, it said, Malian forces and Wagner elements "massacred more than 300 civilians in the central Malian town of Moura during a five-day siege".
Human Rights Watch (HRW) in April described the incident as "the worst single atrocity reported in Mali's decade-long armed conflict".
Today, Wagner elements are present in the major cities of northern Mali, where there is growing talk of the danger of terror groups, an Arab from northern Mali told Al-Mashareq, asking that his name not be used for security reasons.
This includes Gao, Kidal and Timbuktu, he said.
He said Russian mercenaries "were recently observed moving in small units, accompanying the Malian army, which carries out security patrols in Malian villages near the Mauritanian border, namely the villages of Léré and Larnab".
According to numerous testimonies from newly arrived refugees at Mauritania's Mbera camp, white-skinned troops speaking a foreign language took part with Malian army units in liquidation operations that killed peaceful shepherds.
The violence led to an increase in the number of civilians displaced to Mbera camp, according to the United Nations High Commissioner for Refugees (UNHCR).
'Killing and humiliation'
In August, after a nine-year deployment in Mali, French forces completed their withdrawal from that country, relocating to neighbouring Niger.
"With regard to the reports about the activity of the Wagner forces and their involvement in the liquidation of residents on Malian soil, it was France that mentioned this in the context of accusing the Malian government of bringing in Wagner elements," said Malian journalist Mohammed Ag Ahmedou.
Ahmedou specialises in security and stability in the Sahel region.
Sources reported seeing Wagner elements in most Malian cities, including Bamako, the capital, and Mopti in central Mali, as well as in Azawad region, in the northeast, which borders Algeria and has the most volatile security situation.
But the ongoing media blackout imposed by the ruling authority in Bamako prevents many sources from revealing their identities.
"The Bamako government's reliance on Wagner's forces, under the pretext of strengthening the army's capabilities in fighting armed terrorist groups in northern Mali, may be real," said the source from northern Mali.
This is especially likely "in light of the recent departure of the French forces", he said.
"The truth that no one can talk about inside Mali, however, is that the residents of the cities of northern Mali have not yet benefited from the provision of security and protection from the danger of terrorist groups," he said.
"In fact residents, especially Arabs and the Tuareg, are still being subjected to the same killing and humiliation operations at hands of the Malian army, with the protection of their Russian allies," he noted.
"It is as if the Malian government pushed France to leave in order to bring in Russia, with which it shares the same goals, and has become its ally in Africa," he said.