ADEN -- Iran has been funneling arms to its proxies in Yemen, the Houthis, with several recent shipments smuggled into the war-torn country on fishing boats via the Red Sea port of al-Hodeidah, Yemeni officials said.
The most recent incidents, carried out in July, demonstrate that Iran's Islamic Revolutionary Guard Corps (IRGC) is continuing to use smuggling networks to destabilise the region and undermine its security, they said.
According to local media reports, Houthi fishing boats were spotted on July 11, 12 and 13 unloading arms shipments at various locations on the Red Sea coast.
Some of the vessels, which were sighted in al-Luheyah and as-Salif districts in northern al-Hodeidah province, were carrying fishing boxes, sources said.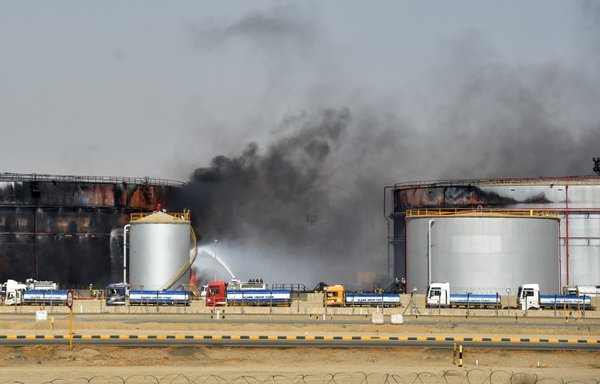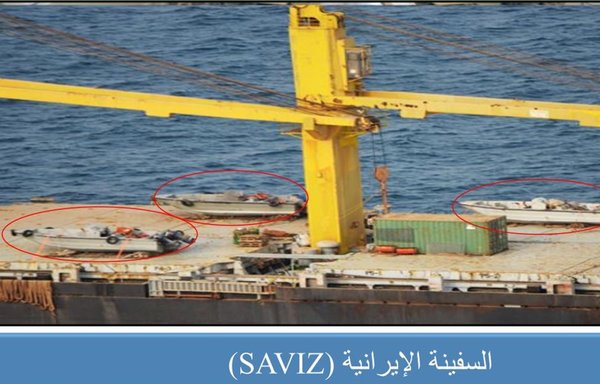 The cargo of weapons they delivered ashore was then transported from the coastal area to workshops, depots and farms belonging to the Houthis in northern and eastern al-Hodeidah, they said.
From these areas, they were transported onwards to Saada and Sanaa, which are under the control of the Iran-backed group.
The Houthis are using the nine districts of the northern sector of al-Hodeidah as a military operation hub for the management of arms shipments smuggled via sections of the Red Sea coast under their control, the sources said.
Yemeni forces in March foiled a previous attempt to smuggle weapons to the Houthis in al-Mahra province via the Gulf of Aden, in a shipment that included more than 52 Iranian-made anti-tank missiles.
Dangerous escalation
"The IRGC's smuggling of weapons on board fishing boats to ports under Houthi control in al-Hodeidah has become routine," Yemeni Deputy Minister of Justice Faisal al-Majeedi told Al-Mashareq.
"The IRGC has been using this smuggling method since 2005," he said.
Since 2017, the reports of United Nations Security Council experts "have regularly revealed that the Houthis are receiving steady support from Iran", he said.
"The confirmation that Iran is attempting to undermine the region is that these arms smuggling efforts coincide with a clear media campaign to confirm loyalty and ties between Iran's regional militias," he said.
This pertains particularly to the Houthis and Lebanese Hizbullah, he said, noting that Hizbullah chief Hassan Nasrallah "recently said that he wasn't an intermediary in the Yemen war but a party to it".
"These statements are to be added to Nasrallah's previous statements, in which he expressed support for Houthis and said that some of his party elements were killed in Yemen," al-Majeedi said.
"We're now faced with real escalation from Iran," he added. "It's no longer a secret, given that leaders of the Iran-backed militias now clearly state that the Iranian support is real."
"Recent interceptions by US and British navies of Iranian weapon shipments en route to the Houthis confirms that there is dangerous Iranian escalation against regional security and stability," al-Majeedi said.
Yemen and the international community must "contain the Iranian expansion via more effective methods in order to stop Iran's schemes to undermine the security and stability of region and international navigation", he said.
Iranian spy ship's role
Iran has replaced the Saviz spy ship with the Behshad to provide logistics and intelligence support to arms- and drug-smuggling gangs in the Red Sea, Abaad Centre for Strategic Studies head Abdul Salam Mohammed told Al-Mashareq.
The intelligence-gathering vessel, which has been patrolling the Red Sea, also provides logistics support to transport arms shipments and unload them on the islands and at ports that are out of service, he said.
"Iran's IRGC has stepped up its arms shipments to its Houthi allies, and this shows it is preparing for new military battles," Mohammed said.
He noted that Iran is "stepping up the smuggling of long-range weapons, and other sophisticated weapons that had been smuggled as components and then re-assembled at workshops in al-Hodeidah, Sanaa and Saada".
The US Navy announced in April that it was heading a new task force that is focused on threats in the Red Sea and the Gulf of Aden, he added.
Combined Task Force 153 (CTF 153) is the fourth task force of the Combined Maritime Forces (CMF), a 34-nation maritime coalition.
"The new force will tighten the noose on the smuggling of Iranian weapons to Houthis in Yemen," Mohammed said.
"The Houthis in Yemen have become Iran's long arm, through which it implements operations that serve its interests and agenda without being held to account," political analyst Faisal Ahmed told Al-Mashareq.
Iran's arms-smuggling networks use multiple routes to avoid detection, he said.
"They sometimes use Yemen's eastern coasts, and at other times use the Somali coast, and then use the Red Sea islands under their control," he said.
The extent and complexity of these operations "show the huge efforts that Iran exerts to support the Houthis, who serve its interests in undermining the regional security and stability and international navigation", Ahmed said.