ADEN -- Iran's continued smuggling of weapons and drugs to its proxies in Yemen, the Houthis, serves its goal of destabilising Yemen and the region and controlling strategic straits and sea lanes, analysts in Yemen say.
But with the co-operation of local residents and a surveillance and tracking operation launched in early July, anti-narcotics forces in Shabwa province have been doing their part to block Iran's efforts.
Anti-narcotics forces on July 30 apprehended a "dangerous" drug smuggling gang and seized a large quantity of illicit drugs, a senior official said.
The gang members were in possession of an estimated 60kg of hashish, as well as large quantities of crystal meth, locally known as "Shabu", and opium, said Shabwa Anti-Narcotics Department assistant director Col. Ahmed Musaed.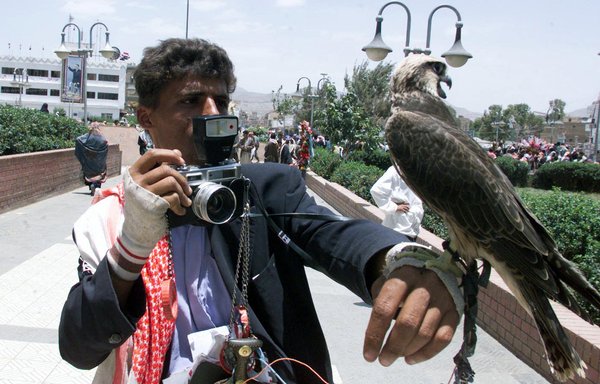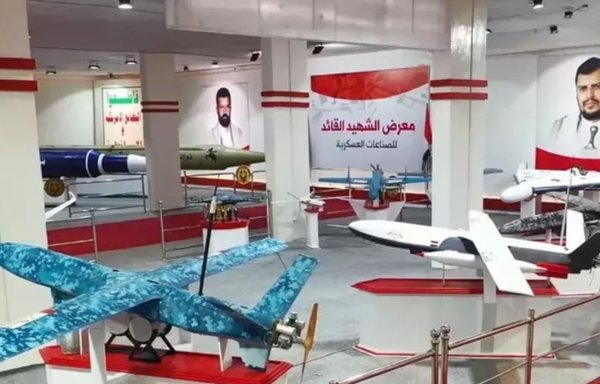 In a separate operation in Marib province, security services on July 20 seized wireless communication devices and a large quantity of hashish and weapons that were headed to the Houthis, Yemen TV reported.
Iran continues to finance and support the Houthis with weapons, technology, ballistic missiles and drones, and with the smuggling of shipments of oil and drugs, former Yemeni defence minister Mohammed al-Maqdashi said.
This amounts to an attempt to destabilise Yemen and the region and impose Iranian hegemony on strategic sea lanes and straits, he said, during a July 22 field visit to the Red Sea sector Coast Guard, to inspect their level of readiness.
In April, the US Navy announced it is heading up a new task force patrolling the Red Sea off Yemen, with leadership later to be turned over to an allied partner in the 34-nation Combined Maritime Forces (CMF).
Combined Task Force 153 (CTF 153) aims to strengthen co-operation between regional maritime partners to enhance security in the Red Sea, Bab al-Mandeb Strait and the Gulf of Aden.
Shoring up proxies
Iran's continued smuggling of weapons to the Houthis "comes within the framework of achieving their goals of undermining the security and stability of the region", said Abaad Centre for Strategic Studies director Abdul Salam Mohammed.
Smuggling generates income for Iran and its proxies, he told Al-Mashareq, "so it fuels the black market with weapon and drug smuggling".
Iran continues to smuggle weapons and drugs on a large scale, he said, "as evidenced by the multiple busts carried out on the Red Sea by international forces".
"This shows Iran has a future strategy aimed at threatening regional security and the interests of the world, including in the Bab al-Mandeb strait and international trade corridors in the Red Sea," Mohammed said.
Its aim is to "build up the strength of its militias, such as the Houthis in Yemen, so they have financial resources and weapons to threaten security and stability in the region and carry out military operations that serve Iran and its interests".
Destabilising the Gulf
Iran's continued smuggling of weapons, technology and drugs to its militias in the region is meant to exhaust the Gulf states security-wise, political analyst Mahmoud al-Taher told Al-Mashareq.
It seeks to wear them down by supporting insurgencies, and by trafficking drugs in Gulf societies "to undermine their morals and security and stir up internal problems", he said.
While they are preoccupied with these issues, Iran plans to ready its forces and proxies for conflict, he added, noting that the Islamic Republic believes "the progress and prosperity of the Arabs poses a threat to its security".
Iran intends to use the Houthis in Yemen as "a means to control the entire region and impose its hegemony on the countries of the region", he said.
Arms and drug smuggling to the Houthis by the Islamic Revolutionary Guard Corps (IRGC) "is proceeding continuously and will not stop because the IRGC sees this as one of its duties, to support its militia", said economist Faris al-Najjar.
The IRGC is very keen to supply the Houthis with weapons, funding and technology, he told Al-Mashareq, "and consequently a large number of arms shipments destined for this terrorist group have been seized".
Smuggling drugs to the Houthis "is one of the means of financing these groups, which are very involved in the black market with the selling of weapons and drugs", al-Najjar said.
Smuggling generates tremendous income for them, he added.
Two-way smuggling
Iran's wantonness in Yemen has extended to the transfer and smuggling of falcons and rare animals to Iran, according to Al-Watan newspaper.
"Smuggling operations between the Iranians and the Houthis flow both ways," economist Abdul Aziz Thabet told Al-Mashareq.
Iran supplies the Houthis with weapons and drugs, he said, "and in return the Houthis have opened nature reserves to Iranian environmental specialists, allowing them to transport out rare animals and endangered falcons".
This was more easily accomplished when nonstop flights served Sanaa and Tehran in 2014, he noted.
"Yemeni falcons are among the most famous predatory falcons in the world and fetch prices reaching up to $25,000 [per bird]," Thabet said. "This made them coveted for illegal trade."
The illegal trade in Yemeni falcons "threatens environmental and animal diversity because they are an endangered species", he explained.