In solidarity with China's oppressed Uighur Muslim population, the Global Imams Council has called on Muslims around the world to refrain from participating in or attending the 2022 Winter Olympics in Beijing.
The event "directly serves the interests of the tyrannical and despotic regime responsible for the genocide and ethnic cleansing of the Uighurs", the Muslim religious leaders said in a December 30 statement.
"The Chinese government continues to violate Chinese Muslims' basic human and fundamental rights through oppression, torture and dictatorship," it said.
"We stand in support of, and united with, the oppressed Uighur Muslims."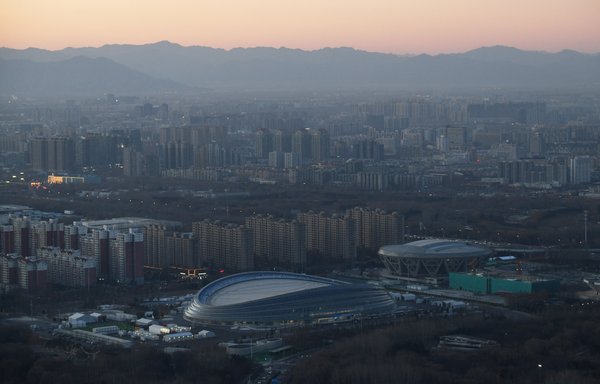 The Global Imams Council is the world's first and largest transnational non-governmental body of Muslim faith leaders from all Islamic denominations and schools of thought, according to its website. It is based in Baghdad.
Beijing has been committing a litany of violations in the northwestern region of Xinjiang, which has a majority Muslim population, according to numerous media and NGO reports that have sparked global outrage.
More than a million people, most of them Uighurs, have been arbitrarily detained in "political re-education" camps in Xinjiang.
Independent investigations and interviews with former camp inmates have brought to light physical and mental torture, brainwashing, systematic rape and sexual abuse inside the camps, which effectively serve as prisons.
Additionally, Chinese authorities have used various pretexts to damage or destroy two-thirds of the region's mosques and other sacred Islamic sites, Human Rights Watch (HRW) said in a detailed report in April.
The Beijing Olympics are set to kick off February 4 and will continue through February 20.
Call to 'end genocide'
The council's move comes after the United States, United Kingdom and Australia last year announced a diplomatic boycott of the Beijing 2022 Winter Olympics.
Washington, which has described Beijing's measures against Uighurs as genocide, has ramped up sanctions against China.
President Joe Biden on December 23 signed into law a bill that bans imports from Xinjiang in response to concerns over forced labour.
The Uighur Forced Labour Prevention Act bans the import of all goods from the Chinese region unless companies offer verifiable proof that production did not involve forced labour.
Xinjiang is one of the world's major producers of cotton, which has been singled out for high priority enforcement action, along with tomatoes and polysilicon, a material used to produce solar panels.
An estimated 20% of garments imported by the United States each year include some cotton from Xinjiang.
The law gives the government "new tools to prevent goods made with forced labor in Xinjiang from entering US markets", US Secretary of State Antony Blinken said in a statement.
It will "further promote accountability for persons and entities responsible for these abuses", he added, calling on the Chinese regime to end "genocide and crimes against humanity".
The law also requires the US president to impose sanctions on Chinese officials responsible for human rights abuses in the region.