CAIRO -- The number of attacks claimed by the "Islamic State of Iraq and Syria" (ISIS) declined in Iraq, Syria and Egypt in 2021, even as experts warn the group's malign intentions remain the same and that it continues to pose a threat.
According to Egypt's Al-Azhar Observatory for Countering Extremism, ISIS is exploiting technological advances, including unmanned aerial vehicles (UAVs), commonly known as "drones", to plan and carry out new attacks.
"In terms of attack numbers and casualties, the trend lines are somewhat down over the past year, but not to such a degree as to inspire confidence that the tide is turning," Middle East scholar Cole Bunzel said in a December 10 Wilson Centre report on the state of ISIS in 2021.
In Iraq, the group has so far this year claimed 87 attacks and 149 casualties per month, the report said, down from an average of 110 attacks and 207 casualties per month in 2020.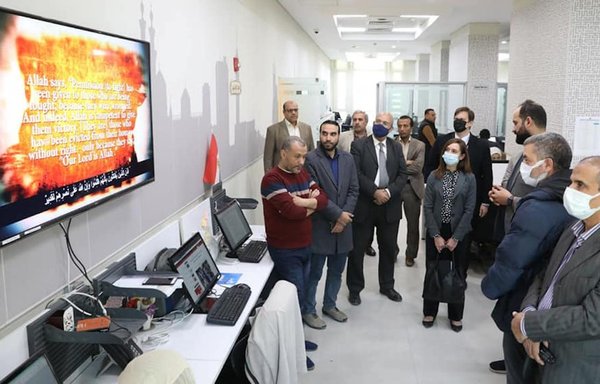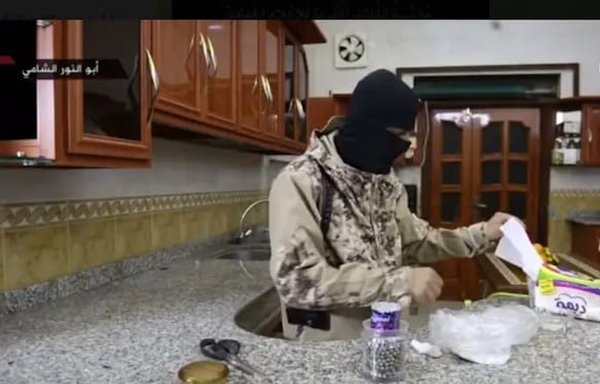 "The decline is somewhat encouraging, but this is still a high number of frequently occurring attacks," it said.
Some attacks were more complex and lethal than others, such as the July 19 suicide bombing that ripped through a busy market in Baghdad ahead of Eid al-Adha, killing at least 36 people.
In Syria, ISIS has so far this year claimed an average of 31 attacks and 74 casualties, down from 45 attacks and 95 casualties per month in 2020, according to the Wilson Centre report.
In Egypt, where ISIS's affiliate Ansar Bayt al-Maqdis is active in the Sinai peninsula, the group claimed an average of nine attacks and 17 casualties thus far in 2021, down from 16 attacks and 40 casualties per month in 2020.
'Drone' strategy
Al-Azhar's Observatory on November 29 warned of ISIS's exploitation of technological advances to carry out terror attacks and recruit new followers.
The Observatory monitors, translates and analyses reports issued by extremist groups, and monitors reports from research centres studying extremism.
Foremost among ISIS's new tools is the use of drones in its planning and execution of attacks, the Observatory said.
"It is necessary to closely monitor the technological developments with regard to the manufacture of drones, [to determine how] they reach these groups," it said.
It also is imperative to keep putting pressure on terror groups through security operations and awareness campaigns, to keep potential victims from falling prey to their deceptive recruitment methods, the Observatory said.
Sheikh Abdul Thaher Shehata, who lectures at Al-Azhar University's faculty of sharia, said the statement is "part of Al-Azhar University's keenness to spread awareness about the dangers of terrorist and extremist groups, especially ISIS".
The threat of ISIS "still exists", he said. "Unfortunately, the group still has followers whose ideology and minds have been poisoned and who may carry out terrorist attacks for the group."
Lone wolf attacks
"The war against ISIS is not yet over," said strategy analyst and terror group specialist Yahya Mohammed Ali.
"Confronting it at the present time may be even more difficult than previous confrontations in Syria and Iraq, since it no longer has actual strongholds on the ground and is now totally dependent on attacks carried out by lone wolves," he said.
The type of attacks may differ from one region to another, Ali noted.
In Syria, Iraq and some African countries the group may weaponise commercially available drones or use improvised explosive devices (IEDs).
Attacks might be carried out by small cells of two or three elements, he said.
Intelligence work is important at this time to confront ISIS's new strategy, he said, adding that it must be accompanied by awareness raising efforts, to get the public to report any suspicious activity to the security authorities.
Spreading awareness
ISIS has become aware it is "incapable of achieving military triumphs on the ground, and therefore its attacks will be limited but focused", said professor Abdul Nabi Bakkar of Al-Azhar University's faculty of sharia.
With future attacks, it will seek to spark panic and undermine security in an attempt to create instability, he said, especially in the Middle East, Europe and some African countries.
Therefore, "it is crucial that Al-Azhar institutions continue the work of combating terrorism, especially since it runs in conjunction with the global war on terror", he added.
"Al-Azhar is a pre-eminent institution in Egypt and the world, and what it publishes... is broadly embraced and widely accepted by the masses," he said.
The ideological war Al-Azhar is waging with all its resources and capabilities to counter extremist ideas and fatwas is beginning to bear fruit, Bakkar said.
By paying attention to these issues, he said, Al-Azhar "increases awareness against these groups, and ISIS in particular, and converges with Egyptian, regional and international efforts to combat extremism and terrorism".