ADEN -- Iran's Islamic Revolutionary Guard Corps (IRGC) has been smuggling fighters recruited in Syria, Iraq, Lebanon and Afghanistan into Yemen to take up arms alongside the Houthis, Yemeni researchers said.
These foreign fighters are taking on an increasingly visible role in Yemen, they said, by directing the Houthis' military activities and attempting to further the interests of the Iranian regime at the expense of the Yemeni people.
Many of these mercenaries are recruited and trained in the lawless area around the Iraq-Syria border, where IRGC-directed militias comprising fighters of various nationalities have been attempting to put down roots.
They are then sent to Yemen surreptitiously, via various means.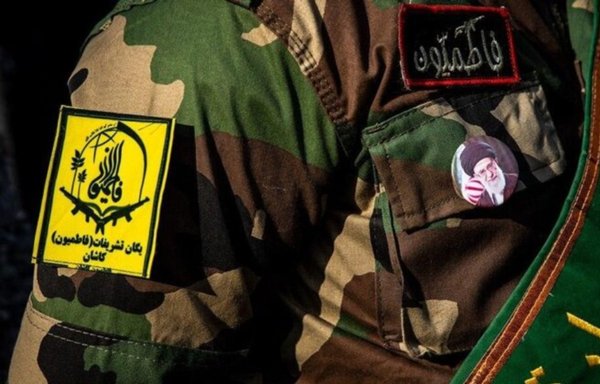 There are more than 3,000 IRGC-affiliated fighters from Syria, Iraq, Afghanistan and Lebanon in Yemen at this time, according to Abaad Studies and Research Centre director Abdulsalam Mohammed.
"They are there to help the Houthis extend their control over Marib and other areas to achieve Iran's interests in the region, especially amid the negotiations over its nuclear programme," he said.
The Iranian regime appears to expect that a Houthi military victory in Marib will give it additional leverage in the negotiations to restore the 2015 nuclear agreement, known as the Joint Comprehensive Plan of Action.
'Organised smuggling operations'
Iran has sent about 2,000 fighters from Afghanistan, Syria and Iraq to support the Houthis in the battle for Marib, according to Col. Yahya al-Hatami, a Yemeni army spokesman in Marib.
In late June, two Iranian military experts were killed at al-Khanjar front in the northeastern province of al-Jawf, further confirming Iran's involvement in the war, Yemeni army 6th military zone spokesman Rabea al-Qurashi said.
The two Iranians were accompanied by a Houthi leader, Abu Hashem al-Qaboos, commander of the special guards of Houthi chief Abdul-Malik al-Houthi, he said.
Earlier, on May 25, the Yemeni army announced that Mustafa al-Gharawi, a Lebanese Hizbullah commander, had been killed in an Arab coalition air strike targeting Houthi positions on the Sarwah front in Marib province.
Dozens of IRGC-affiliated fighters from Iran, Iraq, Syria and Lebanon began to surface in Yemen around the time that Iranian ambassador to the Houthis Hassan Eyrlou arrived in Sanaa, said political analyst Waddah al-Yaman Abdul Qader.
The fighters belong to Iran-backed Iraqi militia Kataib Hizbullah, Lebanese Hizbullah and the IRGC-directed Fatemiyoun Division, comprised of Afghan mercenaries, and are brought in via "organised smuggling operations", he said.
Some are brought to Yemen aboard boats used for smuggling weapons via the Red Sea or from Oman, he said, while others arrive by air -- sometimes under guise of being wounded -- or are smuggled in across the country's land borders.
Many are brought to Yemen from parts of Syria near the border with Iraq, where Iran-affiliated militias control swathes of territory, enabling IRGC recruitment camps to flourish, political analyst Faisal Ahmed said.
IRGC directing war from Sanaa
Before Eyrlou arrived in Sanaa, Iran dispatched armed groups affiliated with its militias in Iraq, Syria, Lebanon and Afghanistan to set the stage for him, Mohammed said.
These groups "are now directing and supervising military activities amid a constant influx of fighters to Yemen to help the Houthis take Marib", he said, noting that Iran's determination to capture the oil-rich region is worrisome.
The tasks assigned to the IRGC-affiliated foreign fighters and experts in Yemen include "protecting Eyrlou, taking over full authority in Sanaa, and directing communications and military operations", he said.
These foreign elements also "direct political communication and dialogue sessions, prisoner exchanges, weapon upgrade and development and the assembly and use of advanced weapons", he said.
Among their arsenal are missiles and drones supplied by Iran.
These fighters have been assigned to the various military zones as advisers, to weapons depots and as fighters, he said, pointing out that in light of this influx of Iran-aligned elements, "The IRGC is now directing the war from inside Sanaa."