Iran-backed militias operating in Syria have been putting the country's ancient sites at risk by using them as storage depots for weapons and missiles they have smuggled into the country via land or air, local officials said.
The vaults of ancient citadels now serve as storage spaces to protect weapons from air strikes, they said, in violation of the international Convention for the Protection of Cultural Property in the Event of Armed Conflict.
Iran-backed militias have begun storing weapons and missiles brought in from Iraq at several archaeological sites in Syria's eastern desert (Badiya), said Mohammed Azzam al-Sukhni, of the Badiyat Homs political commission.
Many of these sites have become massive arms depots, he said.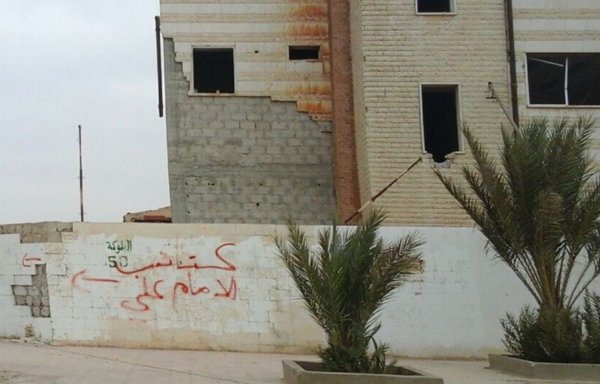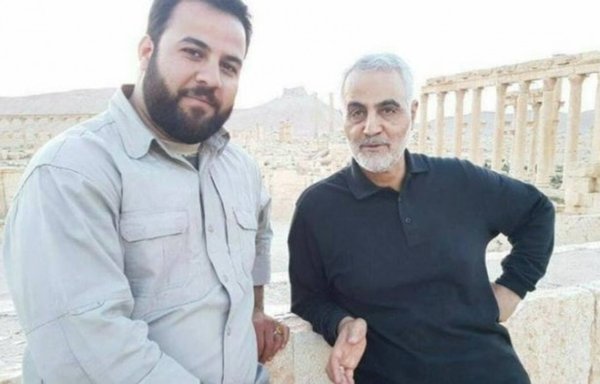 There are weapons depots near al-Rahba citadel and in the Ain Ali shrine area, both in the vicinity of al-Mayadeen in Deir Ezzor province, he said.
Weapons also are being stockpiled at the site of the Byzantine basilica of Rusafa Hisham bin Abdul Malik, west of al-Raqa, and near archaeological sites on hills overlooking the city of Deir Ezzor, he added, as well as in al-Raqa desert.
According to al-Sukhni, the Temple of Bel in the ancient city of Palmyra in Homs province has been transformed into a depot for Iranian weapons and missiles.
Militias carve out space
At the same time, al-Sukhni said, the militias are expelling the residents of nearby towns to make way for their own fighters and families.
Local sources say that of the 30,000 or so residents of villages in the vicinity of Palmyra, 28,000 have fled as a result of the militias' harassment and threats.
Close to 4,000 militiamen are deployed in Palmyra and its outskirts, he said, adding that they have seized the properties of displaced residents or forced them to sell for low prices, and have moved in with their families.
The town of al-Sukhna, 70km east of Palmyra, was almost emptied, al-Sukhni said, with the few remaining owner-occupied houses now being cleared.
All the militias that operate in Syria under the command of the Islamic Revolutionary Guard Corps (IRGC), including Iraqi and Lebanese factions, are involved in the smuggling of Iranian weapons and missiles from Iraq, he said.
After they are smuggled across the border, these munitions are stored in or near archaeological sites, with the assistance of Syrian regime forces, he said.
According to al-Sukhni, the road extending from the border with Iraq into Syria's eastern desert is under the militias' control and is a main conduit for the transport of smuggled weapons to the archaeological sites.
Hiding out in historic places
Iranian militias in eastern Syria, including Kataib Hizbullah, Lebanese Hizbullah, the Fatemiyoun Division, the Zainabiyoun Brigade, Asaib Ahl al-Haq and Kataib al-Imam Ali, have faced punishing air strikes in recent months, al-Sukhni said.
These prompted them to redeploy and take shelter in archaeological sites.
The militias regard these sites as a safe haven, as they are protected under international law and cannot be targeted with air strikes, said Ahmed Omar Badiri, a Syrian opposition figure in Deir Ezzor.
The militias have hunkered down in these areas, he said, turning them into military sites and surrounding them with barricades and armoured vehicles.
They are using the vaults of the historic citadels, such as al-Salihiya and al-Rahba in Deir Ezzor, to conceal and store weapons and missiles, Badiri said.
"Iran and its militias threaten Syria's heritage and are in violation of all laws that criminalise the use of historic sites as military headquarters and weapons depots," he added.
Extensive looting under way
In addition to violating national and international ordinances by using archaeological sites for military purposes, Badiri said, the militias have been conducting extensive and unauthorised excavation at the sites.
They hope to dig up antiquities to sell, he said, as the sale of stolen artefacts and smuggling are a significant source of revenue for these groups.
IRGC proxies continue to smuggle arms from Iraq to Syria through secret routes.
Badiri said the IRGC's external arm, the Quds Force, and affiliated militias are smuggling weapons by air, aboard Iranian civilian aircraft that land at Syrian military airports, and through unofficial land border crossings between Iraq and Syria.
Air cargo is unloaded at al-Sein, al-Damir and al-Mazzeh airports, among others, onto trucks camouflaged with the insignia and logos of humanitarian agencies, to avoid being targeted, he said, and is then transported to warehouses.
At the land border crossings, weapons are smuggled into Syria under the cloak of darkness aboard trucks carrying vegetables or fuel tankers, he said, noting that these operations are continuing, despite the air strikes against the militias.