Once bustling with tourists flocking to see its well-preserved Greco-Roman ruins, the ancient city of Palmyra in south-central Syria's Homs province is now a virtual ghost town, local activists said.
Designated as a World Heritage Site in 1980, Palmyra suffered heavy destruction at the hands of the "Islamic State of Iraq and Syria" (ISIS), which first overran the area in May 2015, and many residents of the modern town fled.
Since ISIS was ousted -- for the second time -- in 2017, Iran-affiliated militias have taken up residence in deserted homes in one part of the city, while Russian militias control the phosphate mining and archaeological areas in another.
Russian forces also control the Palmyra military airport.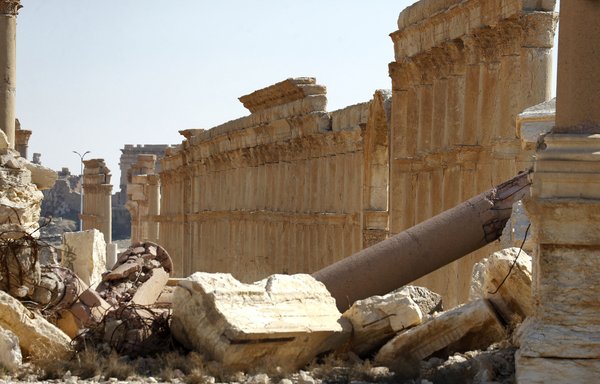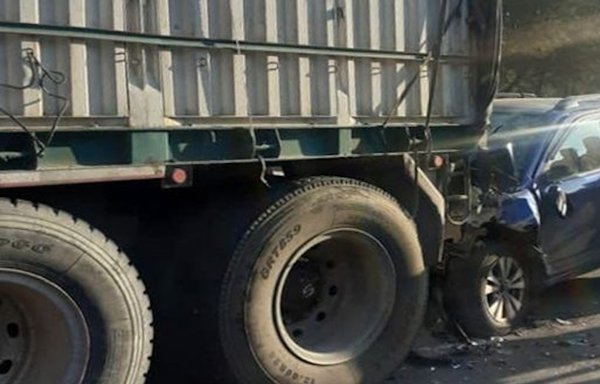 The city and its environs have been suffering from neglect, and the Syrian regime of Bashar al-Assad and its allies are conducting a campaign to effect demographic change in the area, activists told Al-Mashareq.
Severe neglect
Most of modern Palmyra's 50,000 residents were displaced after ISIS's occupation, and replaced by regime-affiliated Iranian and Russian militiamen.
"Palmyra and its environs suffer from severe neglect by Syrian government institutions, which do not perform even the most basic functions, except in areas inhabited by Iranian and Russian militias," media activist Ammar Saleh said.
Only a few of Palmyra's original residents still reside in the city, Saleh said, "having returned after it fell to regime control about five years ago".
Palmyra is now a "ghost town", he said. "The ruins of buildings destroyed in the battles with ISIS remain untouched, and earth berms still block some roads."
Infrastructure destroyed during the fighting has yet to be repaired, he said, so drinking water, sewage services and electricity are lacking.
Deadly traffic accidents occur daily on the major highways that link Palmyra and Homs province to Deir Ezzor, due to "the lack of lighting, traffic signals and basic highway services", he added.
Some incidents involve the trucks that transport phosphate and other materials for the Russian forces, he noted.
Even as the city stands largely empty, he said, some areas under Russian control in the vicinity of the archaeological area have been rebuilt, and services have been restored to them.
The Russians organise visits to the ancient site and prohibit civilians from going near them without prior permission "as if these were Russian, and not Syrian, areas", Saleh said.
Demographic change
Palmyra and its environs, like all other Syrian areas that have fallen back under the control of the Syrian regime, suffer from "neglect and the non-provision of basic services", Syrian journalist Mohammed al-Abdullah said.
He said the regime's main aim is "to make life difficult for the residents who did return to the area to force them to leave again and to deter those who are still displaced from returning".
The region is undergoing "drastic demographic change", he added, noting that part of the city is under the control of Iranian militias -- the Fatemiyoun Division and some Iraqi elements -- who have settled in the city's deserted homes.
Another, less densely populated area is under the control of Russian forces and Wagner Group mercenaries, he said, and houses Russian elements in secured compounds and Syrians from various regions who work for Wagner.
"The Syrian regime has absolutely no control over the region, neither security-wise nor economically," al-Abdullah said.
"The Russians control the phosphate mining areas and the entire archaeological area, along with some oil wells that have been brought back into operation."
The presence of Iran-aligned militias in Palmyra is considered strategic, he said, because of its proximity to the Iraqi border, which helps secure their cross-border activity.
By some accounts, the city's ancient Temple of Bel has been transformed into a depot for Iranian weapons and missiles.
Working for the militias
Bassem al-Akaidat, who was displaced from Palmyra in mid-2016, now resides in al-Rukban camp on Syria's southern border.
Life is notoriously difficult at the desert camp, yet al-Akaidat said he "preferred to stay in al-Rukban rather than return to Palmyra" because of the poor conditions there, "which exceed even the conditions at al-Rukban".
Some families returned to Palmyra for a while, before fleeing again to other areas, such as al-Rukban or the eastern province of Deir Ezzor, he said.
Al-Akaidat said this was due to "the total lack of services and the security clampdown by the regime and elements of Iranian militias, as well as Wagner elements who were recently reported to have redeployed in the area".
The Russian mercenary group has been "reinforced with a large number of new elements", he said.
Some families who have returned "acquiesced to full co-operation with the Russians and Iranians, and most of their sons have joined the militias, as that constitutes the main source of livelihood for those families now", he said.
Some also work in the phosphate and salt mines, which are controlled by the Russians, and where only those loyal to Russia are hired to work, he added.