BAGHDAD -- The remains of 123 people killed by the "Islamic State of Iraq and Syria" (ISIS) have been removed from a mass grave in northern Iraq's Ninawa province in a bid to identify them, Iraqi authorities said Sunday (June 13).
The remains are thought to be those of victims of the Badoush prison massacre -- one of the worst crimes ISIS carried out after it overran northern Iraq in 2014.
In June 2014, ISIS attacked the prison, freeing some inmates and forcing 583 others into trucks, before driving them to a ravine and executing them.
In recent weeks, dozens of family members of the victims have given blood samples, which will be compared to the DNA of the remains.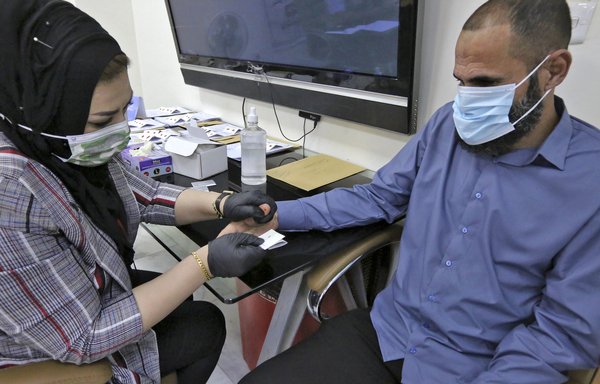 "Thousands of families are waiting to know what happened to their relatives," Ninawa governor Najm al-Jubouri said.
"After 17 years of not knowing whether my son is alive or dead, I need an answer," said Abbas Mohammed, whose son was jailed at Badoush in 2005.
Evidence of a massacre
In August 2017, Joint Operations Command spokesman Brig. Gen Yahya Rasul announced that two mass graves had been found in Badoush, 15km north of Mosul.
Both contain the remains of executed inmates, he said, noting that "one of the sites contained the remains of 430 victims and the other 70, bringing the total to 500".
The discovery confirmed previous media reports about the existence of a mass grave for executed prisoners, based on the testimony of local fighters.
Iraqi forces captured Badoush prison from ISIS on March 8, 2017, Rasul said, and the first mass grave in the area was discovered less than a week later.
Most of the victims were from central and southern Iraqi provinces, indicating that the executions were fuelled by sectarianism, he added.
ISIS first rounded up all the inmates -- about 3,000 in total -- then "identified those that were from the central and southern provinces by relying on information from other inmates" before shooting them and setting fire to their bodies, Ninawa provincial council security committee chairman Mohammed Ibrahim said at the time.
Most of the prisoners had been serving sentences for petty crimes when ISIS attacked the prison, Ibrahim said.
The mass grave at Badoush is one of more than 200 the extremist group left behind in its brutal rampage, according to the United Nations (UN).
The remains of up to 12,000 people are believed to be buried in mass graves ISIS left behind, according to the UN, which has accused ISIS of having committed genocide in Iraq.