In recent months, Iran's Islamic Revolutionary Guard Corps (IRGC) has been stepping up its acquisition of real estate in all Syrian provinces, after previously focusing it on parts of Damascus, a Syrian lawyer said.
The IRGC has recently gained possession of hundreds of properties, Syrian lawyer Bashir al-Bassam told Diyaruna, warning that this is a dangerous trend that will have serious consequences in the future.
Previously, the IRGC had limited its acquisition of property to targeted areas in the city of Damascus in the vicinity of religious shrines, he said.
It also has come to light that the IRGC is taking possession of real estate without transfer of ownership, al-Bassam said, with properties being purchased from their owners through brokers, often at deeply discounted prices.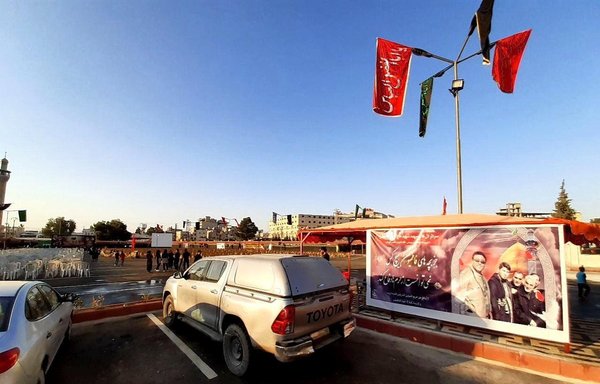 Purchase prices have been driven down through the use of threats or by stoking fears about the security situation and economic collapse, he said.
In addition to Damascus, al-Bassam said, IRGC property acquisitions have been confirmed in the provinces of Deir Ezzor, Homs, Aleppo and Daraa.
Damascus hotels in IRGC hands
The IRGC also was able to acquire a number of hotels in Damascus, a major destination for religious tourism, which used to be a key source of income for hundreds of Syrians and for the Syrian economy in general, he said.
These hotels include the Phoenicia, Semiramis, Damascus International, Petra and others in the centre of the capital, he said.
The IRGC is housing its elements in some of these properties and turning others into religious or cultural centres, through which it seeks to further its influence and attract new recruits into the ranks of its militias.
This type of activity will unquestionably bring about demographic change in these areas, al-Bassam said.
"Syrian regime institutions have colluded with the IRGC by facilitating the transfer of ownership of dozens of real estate properties owned by internally displaced Syrians or those who fled the country," he said.
Many of these property owners are known for their opposition to the regime, he said, which makes it impossible for them to return to their former homes.
This real estate acquisition activity is also accompanied by infrastructure repairs, he said, with the regime awarding contracts to IRGC-funded institutions, particularly Jihad al-Bina, which is run by Hizbullah.