Iran's Islamic Revolutionary Guard Corps (IRGC) has set about acquiring real estate in various neighbourhoods in the city of Deir Ezzor, a local activist said.
It has been doing this through various intermediaries, including Syrians who belong to IRGC-affiliated militias, Deir Ezzor activist Jamil al-Abed told Diyaruna.
The IRGC has been focusing its attention on neighbourhoods that were deserted when the war swept through and residents of those areas fled, he said.
To discourage the original residents from returning, he said, the Syrian regime has been deliberately neglecting these neighbourhoods, leaving rubble in the streets and rehabilitation work undone.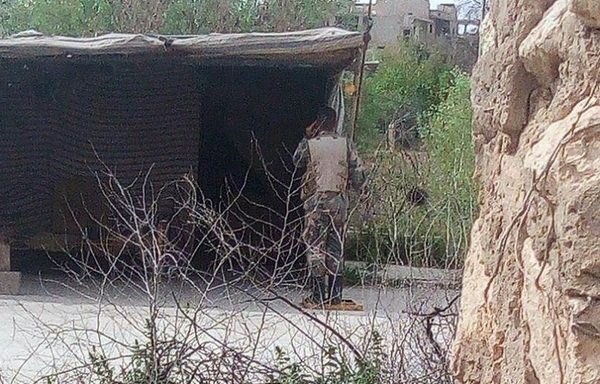 "This appears to be part of a deliberate strategy to alter the demographic balance in those areas," al-Abed said, pointing out that this goes beyond mere neglect.
This is not the first real estate acquisition campaign the IRGC has conducted in the province, he said, noting that it has acquired homes and private property in other areas of Deir Ezzor in a similar way.
Al-Abed said the IRGC is planning to take hold of certain Deir Ezzor neighbourhoods, such as Kanamat, al-Sharqiyah, al-Gharbiyah and al-Huwaiqa, where residents have not returned because of the damage they sustained.
The Syrian regime has not done any repair work in these areas or even removed the rubble, he said, which indicates this is part of a deliberate plan by the regime and the IRGC to transfer real estate ownership in those neighbourhoods.
Key figures in regime institutions have been facilitating the real estate transactions by issuing proof of real estate ownership documents and expediting the transfer of ownership process, he added.
Many of the city's neighbourhoods suffer from serious neglect, with some totally lacking basic services like electricity, water and sanitation, he noted.
Demographic change is being brought about in these areas by exerting pressure on some residents and exploiting the financial need experienced by most sellers, he said.