The Iraqi intelligence community is making aggressive efforts to investigate and dismantle cells responsible for the recent spate of rocket attacks.
These elements are named "Katyusha cells" for the most common type of rocket they use.
Since October, dozens of rocket attacks have targeted Baghdad's Green Zone and camps hosting international forces, mostly around the capital.
An Iraqi security expert told Diyaruna Friday (August 7th) that in-depth investigations are under way to curb attacks on international and diplomatic missions.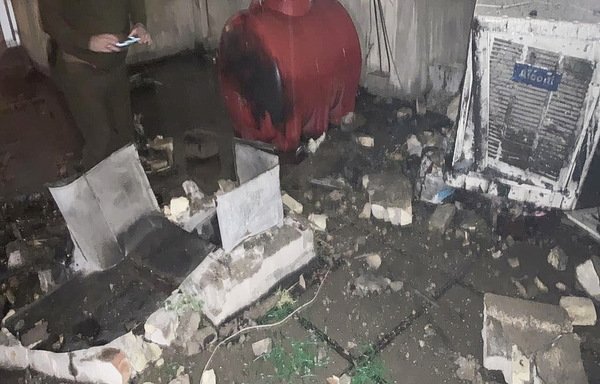 Intelligence forces have cracked a number of codes pertaining to the cells behind rocket attacks, thwarting several of their operations, said the expert, who asked to remain anonymous.
On Wednesday, the Iraqi army's 17th Division uncovered seven Katyusha rockets in Karrara, in southern Baghdad's al-Doura neighbourhood, the Ministry of Defence said in a statement.
Another rocket was fired from the area toward the Green Zone without causing any damage, it said.
On July 31st, Iraqi forces found a Katyusha rocket prepared for launch in Baghdad's Jubour al-Shaara area. It was dismantled without incident.
Militants behind the rocket attacks are "in a state of confusion as they are now unable to freely conduct attacks as in the past", the security expert said.
"In-depth clandestine investigations" are leading to the exposure of Katyusha cells and identifying their members, he said.
Intelligence forces obtain precise information in the course of interrogating detainees, and the process is underway with one of those recently captured in southern Baghdad, he told Diyaruna.
On June 25th, a special operations unit of the Iraqi Counter-Terrorism Service (CTS) launched a raid on Kataib Hizbullah in the southern Baghdad neighbourhood of al-Dora.
The operation, green-lighted by the judiciary, resulted in the arrest of 14 militiamen who are accused of being behind the deadly rocket attacks, all of whom were released a few days later except for one, who is still being interrogated.
The arrests enraged pro-Iranian armed factions accused of masterminding the attacks.