The "Islamic State of Iraq and Syria" (ISIS) is reportedly finding it difficult to maintain a foothold on social media.
Thousands of ISIS-affiliated social media accounts promoting the group's deviant ideology and operations have been tracked, hacked and suspended.
Media security expert Saeed al-Jayashi told Diyaruna that ISIS elements constantly seek to advance their online strategy by using messaging applications such as Telegram and TamTam to spread the group's propaganda.
"Cyberspace is considered a key battleground for terrorists," al-Jayashi said. "That is why security and intelligence agencies constantly monitor social media to identify and close terrorist accounts."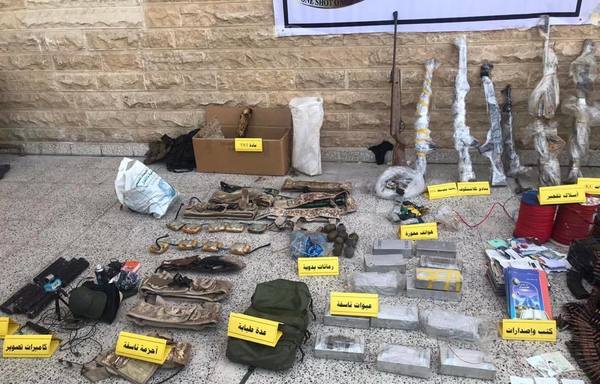 ISIS Telegram users have felt the heat of this crackdown on their accounts, as evidenced by a recent campaign they launched to shut down a channel that has been exposing their terrorist activities.
The channel, "Report_ISIS", has some 315 members and has compiled a list of ISIS channels and bots, calling on users to report them.
Iraq's Counter-Terrorism Service (CTS) also has been cracking down on ISIS-linked Twitter accounts by monitoring and reporting on them on its CTS Cyber Security Twitter page.
Efforts to suspend ISIS-linked accounts
Iraqi authorities have confirmed that some 7,000 ISIS-linked accounts, mostly on Twitter and Telegram, have been suspended since January.
Al-Jayashi said software companies use algorithms to flag and delete any content that is deemed "fake news" or incites violence and hatred.
Shutting down terrorism-related accounts becomes possible with the help of enhanced public awareness, he said, noting that the general public plays a big role in supporting surveillance campaigns.
Al-Jayashi pointed to the way ISIS distorted the news of the July 17th assassination of Iraqi Army Commander Brig. Gen. Ali Ghaidan as one example of the type of propaganda it attempts to spread online.
ISIS-affiliated accounts claimed Ghaidan had been killed in a major ISIS ambush. Iraqi media quickly announced, however, that he had been killed by an ISIS sniper.
According to al-Jayashi, the amount of false or exaggerated news ISIS has released on its online platforms has increased from 57% to 70% over the past several months, which he said is likely to be an attempt at lifting morale.
'Long road ahead' to curb ISIS social media
Intelligence expert Fadhil Abu Raghif told Diyaruna that cyber warfare on ISIS has a long path ahead as it targets all the group's media arms and all of the social media accounts of its elements and supporters.
He said Iraqi national security and intelligence agencies are working "in a beehive manner" to hunt down digital platforms that promote terrorism and to monitor conversations and discussions.
Through the monitoring of extremist social media accounts, he said, a number of terror cells have been identified and dismantled, and their activities have been thwarted.
Raad al-Kaabi, who teaches journalism at Baghdad University, told Diyaruna that ISIS is taking advantage of the virtual world to launch its propaganda machine and protect its members' accounts from being identified or hacked.
Al-Kaabi said it is necessary to continue efforts aimed at depriving terrorists access to digital platforms, which they have used to promote their deviant ideology and messages that threaten societal peace and security.
He said there are "armies of hackers who monitor ISIS's online expansion whose job is to hack and deactivate those accounts, as well as digital gateways leading to them".
Describing this as "a moral and patriotic responsibility", he recommended that social media users immediately notify authorities should they come across online platforms supporting terrorism.