The "Islamic State of Iraq and Syria" (ISIS) is facing significant obstacles as it tries to spread its messages online, intelligence and media analysts say.
All the major social media networks -- including Facebook, Twitter, WhatsApp and Telegram -- have shut down the group's channels and pages, forcing it to use obscure platforms to promote its extremist ideology and activity.
This became clear when an account linked to ISIS's Nashir news agency claimed credit for a November 29th attack on London Bridge via Russian messaging app TamTam.
In the days immediately following the attack, thousands of accounts and channels dedicated to spreading ISIS propaganda appeared on TamTam.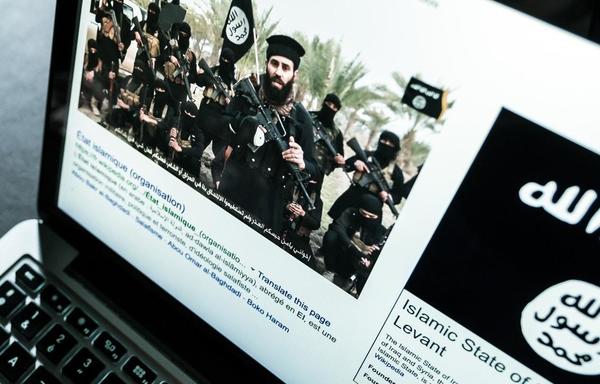 By December 3rd, however, TamTam had deleted hundreds of ISIS-linked accounts, effectively booting the group off the platform, according to international observers.
Dismantling ISIS's online network
ISIS's attempts to use unpopular or little-known platforms "is proof that it no longer enjoys the freedom to spread whatever it wants on widely popular platforms", said University of Baghdad media studies teacher Raad al-Kaabi.
It seems to be trying to look for alternative digital channels, as the most important thing for the group is to send its messages to the digital world in any way possible, he told Diyaruna.
Many mainstream social media platforms have developed algorithms that identify and block ISIS promotional and video content.
In 2017, Telegram announced it had banned more than 8,500 channels that were posting extremist propaganda. ISIS had moved to Telegram after being kicked off Twitter and Facebook.
ISIS's attempts to use Instagram, which is owned by Facebook, Snapchat and TikTok, which is owned by Chinese firm ByteDance, also have been policed by users, company employees and artificial intelligence filters.
In October, a TikTok employee told AFP the platform had removed about 10 ISIS accounts for posting videos that showed corpses being dragged through streets and ISIS fighters with guns.
TikTok, which allows users to create and share 15-second videos, is particularly popular with teenagers.
Just before ISIS claimed the London Bridge attack on TamTam, Europol, the EU's law enforcement agency, announced it had effectively dismantled ISIS's online network, closing down nearly 26,000 websites and online accounts.
That sweep included ISIS accounts on Telegram such as Nashir news agency, which had posted content from ISIS propaganda arm Amaq.
The US military also has been working to disrupt ISIS's online propaganda efforts in a hacking operation dating back at least to 2016.
Previously top secret national security documents released January 21st said US Cyber Command "successfully contested ISIS in the information domain" and limited its online efforts on radicalisation and recruitment efforts.
At the international level, the effort to control extremist content online "has been successful", al-Kaabi said, adding that this success "deprives terrorists of the opportunity to influence audiences, poison their minds or terrorise them".
Blocking ISIS propaganda
In Iraq, the ministries of defence and interior and the National Intelligence Service have managed to intercept and block ISIS's online activities through a months-long joint effort, said Iraqi intelligence expert Fadel Abu Ragheef.
This effort has led to the capture of networks and individuals involved in the creation and management "of pages and accounts that support the activities and ideology of ISIS on social media", he told Diyaruna.
Nearly 2,000 people have been arrested throughout Iraq, he said, adding that 22,000 active digital platforms belonging to the group have been shut down.
With the arrest of ISIS affiliates worldwide and the shutdown of their online propaganda, "it has become difficult for ISIS today to use these platforms to serve its agenda", Abu Ragheef said.
"There are local, regional and international efforts that prevent that," he added.
But he cautioned that those using the internet to propagate extremist ideology "still pose a threat, despite measures to prevent them from doing so".
For this to be mitigated, "electronic monitoring must be intensified", he said.
Spotlight on ISIS activities
ISIS "has reached the end after losing most of its senior leadership, its sources of funding and its combat capabilities", said Ibrahim al-Saraji, director of the Iraqi Journalists Rights Defence Association.
"The group's repeated efforts to find a safe and unmonitored space on social media platforms is also being met with failure and cannot succeed in light of the global strategies to block online content supporting terrorism," he told Diyaruna.
The spotlight is constantly being shone on the movements and activities of ISIS, and the fact that they are resorting to other platforms does not mean they will be able to escape detection and prosecution, al-Saraji said.
He stressed the need to enact "strict international legislation" that prevent the internet and social media from being used to promote and spread extremism.