Iraqi forces have boosted deployment in Diyala province's Khanaqeen district to fend off attacks by "Islamic State of Iraq and Syria" (ISIS) remnants on villages located on the district's outskirts.
The most recent such attack took place on Saturday (June 13th), when ISIS gunmen attacked the villages of Dara and Mikhas in western Khanaqeen.
Four civilians and three security personnel were killed in the attack, while four others were wounded.
While security is stable in the centre of the district, "that is not the case on the outskirts of Khanaqeen", said Zahid Tahir Khalil al-Dalawi, a former Diyala provincial council member representing Khanaqeen.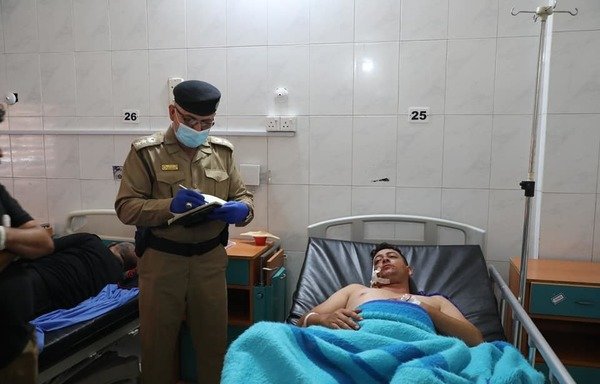 Of particular concern are the villages located in the western part of the district, he said, which in addition to Dara and Mikhas include Mohammed Shibark, Shayrak, Hussein Mamoh, Imam Mohammed, Aliawa, Jamil Bek, Mardan, Tafraqa, al-Sarmiriya and Mubarak.
"These villages have a total area of ​​no more than 45 square kilometres, but the danger stems from the valleys, hills and areas of dense vegetation connected to them where terrorists hide," he told Diyaruna.
Terror attacks on these villages have led many of their residents to flee, said al-Dalawi, citing 89 attacks since October 2017 -- a number of which were claimed by ISIS.
More support needed
Security measures have been stepped up following the most recent terror attack, he said, noting that Iraqi forces have been deployed to search for militants in areas with lax security.
The Iraqi army and Popular Mobilisation Forces (PMF) are responsible for protecting these areas, he said, adding that the Diyala Operations Command "is making great, commendable efforts".
However, the number of forces securing Khanaqeen's environs are not enough, he said, as many of the military units that used to secure Diyala have now been assigned elsewhere, in the neighbouring province of Salaheddine.
Additionally, the lack of a sufficient number of thermal cameras and observation equipment compound the security threat, he said.
Al-Dalawi called to redeploy Kurdish Peshmerga forces, which before 2017 were in charge of protecting Khanaqeen's sub-districts and villages in co-ordination with the Iraqi army.
"We hope that this co-ordination is restored in order to maintain the security of our areas and bring back all displaced families to their homes," he said.