Southern Ninawa's Hatra district is striving to restore services and rebuild sites destroyed during the war against the "Islamic State of Iraq and Syria" (ISIS), a local official said Tuesday (June 9th).
Hatra's local administration has successfully restored several infrastructure projects and buildings and is preparing to launch other projects as part of the Regions' Development Plan, Hatra mayor Basman Ahmed al-Sultan told Diyaruna.
The Hatra water project has been completed through the efforts of the Ninawa water department and the province's local government, he said.
Electricity has also been restored after transmission lines were repaired, he added.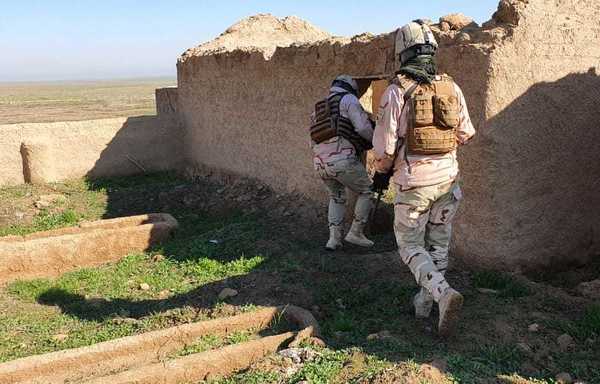 "Reconstruction work on the buildings of the local administration, the local council, the municipality and the public health centre in the district centre have been completed," said al-Sultan.
Schools that were destroyed during the war have been re-opened, he said, including the Hatra primary and secondary schools.
Additionally, several streets have been paved, crossroads have been restored, and reconstruction has been completed on the vital Hatra Bridge that connects the district with Anbar province, which will help boost trade and the local economy.
"We are preparing this year to launch other projects included in the Regions' Development Plan, among them the rehabilitation of government service buildings such as the departments of water, electricity, telecommunications and the Hatra agriculture division," said al-Sultan.
The district's rehabilitation projects are proceeding despite the challenges posed by the novel coronavirus (COVID-19) pandemic, he said.
While no infection cases have been recorded in the district, local health services "require greater support in order to prepare for any emergency", he added.
Increased security
Al-Sultan said military operations to purge Hatra Island of ISIS remnants "continue uninterrupted".
Security is stable in the district centre and its sub-districts thanks to those operations, he said, as they have curbed militant activity in the desert that stretches to Anbar and the border with Syria.
On Monday, the Iraqi army carried out an anti-ISIS security operation, "Heroes of Iraq", to comb an area of​​ about 200 square kilometres of Hatra Island and the Ninawa desert.
Among the areas targeted by the operation are the Geneva military airport, Muaini hills, Ein al-Tarafawi and Albu Adil.
All military operations against ISIS have achieved their objectives, as the group's remnants are no longer able to move about freely and their capabilities have been degraded, said al-Sultan.