Iraqi forces on Monday (June 1st) carried out a security operation to clear areas in Salaheddine province's eastern Samarra district from "Islamic State of Iraq and Syria" (ISIS) remnants, the Samarra Operations Command said.
During the operation, command forces and federal police units targeted ISIS rest-houses and reopened a main road that was closed for security reasons, said Maj. Gen. Imad al-Zuhairi.
The operation was based on the directives of Prime Minister Mustafa Kadhemi and the Joint Operations Command to "step up pre-emptive operations against the terrorist enemy", he told Diyaruna.
It aimed to "clear an area of ​​at least 120 square kilometres of agricultural areas in eastern Samarra, where ISIS remnants have been taking refuge by exploiting the dense vegetation and topography that military vehicles have difficulty accessing", he said.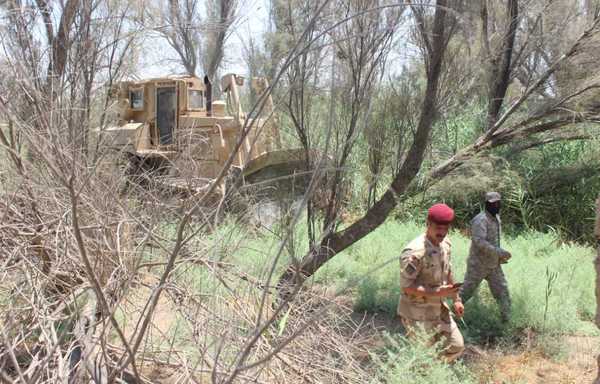 The areas of al-Kush and Abu Shaeer were fully searched, he said, adding that Iraqi forces detonated dozens of improvised explosive devices (IEDs) left behind by ISIS.
Also, seven rest-houses that contained logistical supplies were found and destroyed, he added.
Operation successes
During the operation, Iraqi forces reopened the road that linked al-Buzagha with the al-Duluiya military airport, one of the most important main roads in the area which had been closed for four years for security reasons, he said.
The road, which has been cleared of explosives and fully secured, traverses through the areas of Saifounat al-Buzagha and Saifounat al-Izza, said al-Zuhairi.
Iraqi forces set up military bases in the targeted areas to assert control there and for use as launchpads in future security operations, he said.
The operation also led to the arrest of 11 individuals who were either wanted for trial or were suspects who had entered the security sector of responsibility without official permits, he said.
Samarra district "is secure, and terrorist groups there are weaker as result of the blows they have received from our military units", he said.
"We are working to tighten the noose around them and prevent them from attacking innocent people."