The local administration in Kirkuk province's al-Hawijah district plans to launch a campaign to build and rehabilitate infrastructure projects that were destroyed during the war against the "Islamic State of Iraq and Syria" (ISIS).
"The Kirkuk local government and the National Reconstruction Fund have allocated huge service projects to the city of al-Hawijah and its sub-districts," Naji Ibrahim al-Hawwas, head of the al-Hawijah local council, told Diyaruna.
Authorities hope to kick off work in the summer as part of the new reconstruction campaign, he said.
This will be the second reconstruction campaign in al-Hawijah since October, he said, as local authorities seek to make progress despite the exceptional circumstances caused by the novel coronavirus (COVID-19) pandemic.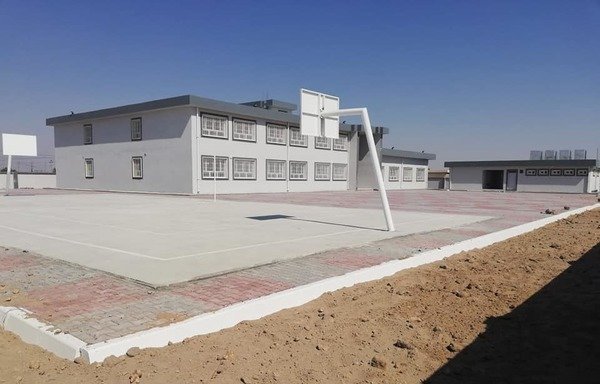 The allocation of annual financial budgets stopped in 2013 "as a result of terrorism and ensuing battles", but resumed last year, said al-Hawwas, which allowed the district to commence reconstruction efforts.
Reconstruction campaigns focus on rebuilding large-scale infrastructure projects such as roads, electricity, water and sewage treatment plants, hospitals and schools, he said.
Services have been rehabilitated in three major neighbourhoods -- Hittin, al-Nasr and al-Nidaa, he said, adding that work is underway to rehabilitate the 25-kilometre road linking al-Hawijah to al-Abbasi and al-Riyadh sub-districts.
Reconstruction efforts also include the new Al-Hawijah Hospital, the Technical Institute building, and a number of schools, including the Ashbiliyah school.
Increased stability
The stable security situation in al-Hawijah is a key pillar supporting plans to rehabilitate areas affected by terrorism, said al-Hawwas.
"Our projects do not face any security challenges today," he said, noting that local residents strongly support the security forces' efforts to eradicate ISIS remnants.
These elements "do not dare to take any action that will threaten the security of our city and its affiliated towns", he said. "They are just a few scattered cells, with each comprising no more than a handful of terrorists."
The district is also making progress in regards to the return of displaced families, he said, with "85% of displaced citizens having returned so far".