The city of Baiji in northern Salaheddine province has been struggling to rehabilitate its destroyed infrastructure almost five years after the war to oust the "Islamic State of Iraq and Syria" (ISIS).
Recently, the local administration has resumed work to complete reconstruction projects with the support of international organisations.
Most of the city's service buildings and facilities were damaged in the fighting, said Baiji governor Saad Khazaal al-Qaisi.
Although the Iraqi parliament recognised Baiji as a disaster area one year after the ouster of ISIS, "reconstruction proceeded slowly due to the massive destruction, estimated at 90%", he said.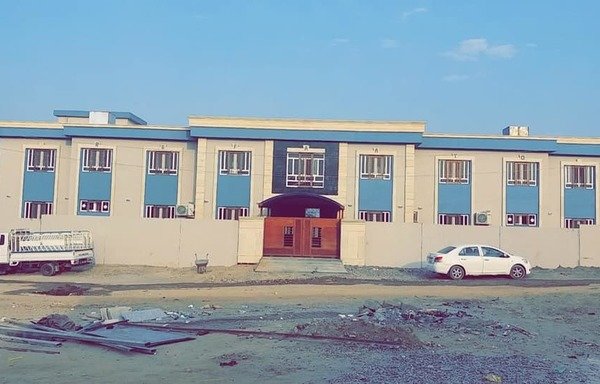 "We seek today to make progress in the efforts to rebuild our city, which has suffered a real catastrophe at the terrorists' hands," he added.
Rehabilitation work resumes
"We have resumed work on projects to repair drinking water stations and networks throughout the city, in co-operation with the UN Development Programme (UNDP)," said al-Qaisi.
"We hope to soon re-start a project to rebuild the sewage networks, which was halted a year after it was launched due to the coronavirus [COVID-19] pandemic," he said, noting that failure to complete this vital project hinders work on service projects.
Additionally, a large-scale campaign has been launched to remove rubble from the streets and to reopen more of the city's roads.
A dozen schools have been renovated and 10 other schools are to be rehabilitated by the Reconstruction Fund for Areas Affected by Terrorism, with the help of international organisations, al-Qaisi said.
The city's administration is keen to complete the rebuilding of the Baiji General Hospital complex, and will allocate a plot of land for the construction of a new 100-bed hospital, he said.
Increased health services are needed as Baiji is the "second largest district in Salaheddine after Samarra", he added.
In conjunction with these efforts, technical teams continue to rehabilitate the Baiji refinery and the thermal power station.
Improved security
The stable security situation in the city has encouraged displaced residents to return to their areas despite the lack of services and the destruction caused to their homes and properties, al-Qaisi noted.
Over the last few years, about 70% of the displaced population has returned to the city, whose population was estimated at more than 200,000 before ISIS's incursion in mid-2014, he said.
Out of at least 4,000 homes destroyed and burned down during the war, about 700 have been rehabilitated with the support of local residents and UN organisations, he said.
Al-Qaisi called for supporting the local administration's plans to revitalise key services that directly impact residents' lives.