Hizbullah power-broker Muhammad Kawtharani, a wanted man who is largely responsible for overseeing the actions of Iran-backed militias in Iraq, has picked up many of the threads left behind by top Iranian general Qassem Soleimani.
After the Islamic Revolutionary Guard Corps' Quds Force (IRGC-QF) commander was killed in January, Kawtharani emerged as a major player, attempting to fill his shoes and maintaining the cohesion of pro-Iran militias in Iraq, experts said.
Kawtharani, a dual citizen of Lebanon and Iraq, was responsible for transporting Iraqi militiamen to fight in support of the Syrian regime and for smuggling weapons to them, they told Diyaruna.
For a number of years, he has planned and co-ordinated attacks against international coalition forces in Iraq, including a January 2007 attack on a joint co-ordination centre in Karbala province that killed five US soldiers.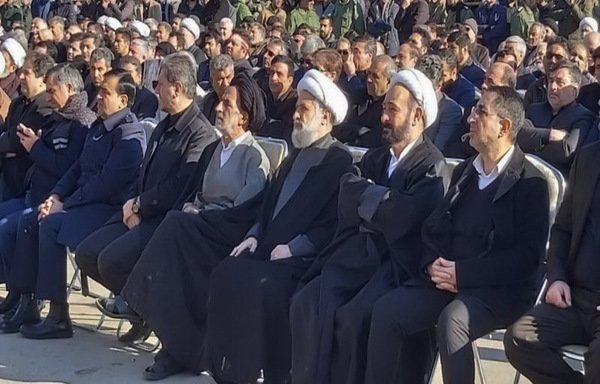 'Pivotal figure'
Kawtharani has made a strong comeback since Soleimani's assassination, intending to ensure Iran does not lose control of Iraqi militias aligned with it, Syrian political analyst Ziyad al-Munjid told Diyaruna.
Reports initially emerged that he had been killed alongside Soleimani, but these were not true, he said, "and since then, he has emerged as a pivotal figure who Iran relies on to defend its interests".
Kawtharani is now "a major figure in the Iranian hegemony project in Iraq" because of his role as a facilitator, co-ordinating communications among the various militias aligned with the IRGC, al-Munjid said.
He also has been involved in suppressing Iraqi protests against Iranian influence, and in money laundering operations and illegal economic activity to fund Hizbullah and other Iranian agents, he said.
In August 2013, the US Treasury imposed sanctions on Kawtharani for providing financial and logistical support to pro-Iran militias.
And on April 10th of this year, the US announced a $10 million cash reward in return for "any information on Kawtharani's movements, networks and partners".
Kawtharani "strongly influences how Iran-backed Iraqi militias implement the ideology of Iran's Supreme Leader Ali Khamenei", Iraqi journalist and political analyst Ziad al-Sinjari told Diyaruna.
Although his influence cannot be compared to that of Soleimani, "Kawtharani still plays a significant role in maintaining control over these armed groups", he said.
These include Kataib Hizbullah, Asaib Ahl al-Haq, al-Nujaba and Badr Organisation, he said, and Kawtharani's role includes "giving them orders to mount missile attacks on foreign military and diplomatic missions in Iraq".
Diverting the political process
When it comes to Iraq's political process, Kawtharani also wields influence, al-Sinjari said, by "interfering in the formation of governments and the selection of ministerial candidates".
According to political analyst Ghanim al-Abed, Kawtharani is one of the "most important Iranian tools used to interfere in Iraq's internal affairs".
The danger of Kawtharani lies in his "strenuous efforts to divert the political process [in Iraq] towards a direction that satisfies Iran", he told Diyaruna.
Before Soleimani's death, Iraqi media reported, he and Kawtharani had been involved in negotiations with political forces in Iraq regarding a replacement for Prime Minister Adel Abdul Mahdi.
Other media reports show that Kawtharani continued with this effort, even after Soleimani was assassinated, and that his role "has grown to be a co-ordinator among Sunni, Shia and Kurdish political components".
He also has been accused of training armed factions in Iraq and the region and supplying them with money and weapons to incite chaos and conflict on behalf of Iran.