Faced with an acute shortage of basic medical materials and equipment to deal with the novel coronavirus (COVID-19) pandemic, medical, relief and humanitarian organisations in Syria's Idlib have launched a volunteer campaign.
All organisations and individuals who wish to volunteer to fight the spread of coronavirus have been invited to join forces to do so, White Helmets member Khaled al-Khatib told Diyaruna.
The health directorate of the opposition's Syrian interim government and the White Helmets launched a voluntary initiative covering all areas of Idlib province that are outside the control of the Syrian regime, he said.
The joint effort aims to implement preventive measures to prevent the spread of coronavirus in the region and prepare for a comprehensive emergency response in the event it does spread, al-Khatib said.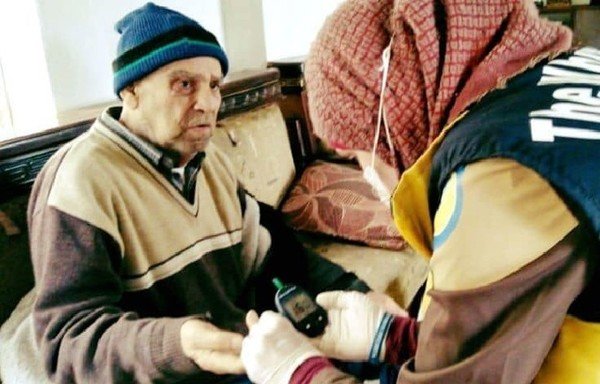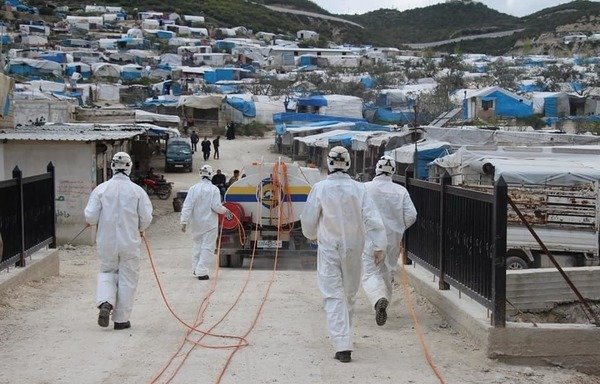 The campaign will be rolled out in two phases, he explained.
In the first phase, there will be an assessment of all humanitarian and medical organisations operating in the region to ensure all areas of the province are covered, with each organisation designated to cover a specific area.
In the second phase, volunteers will be distributed among the various areas identified in the first phase, so that each area is staffed with the number of volunteers needed.
Volunteers with specialised training will be placed in the areas where they are most needed, al-Khatib said.
Precautionary measures
Precautionary measures are being implemented to prevent an outbreak, he noted, even though no coronavirus infections have yet been recorded in Idlib.
The White Helmets and other organisations have been working hard to disinfect dozens of buildings, streets, neighbourhoods and displacement camps, he said, in addition to conducting awareness-raising campaigns to prevent infection.
"The idea behind the volunteer campaign was to prevent overlap in the ongoing activities related to the coronavirus pandemic, and to organise and unify efforts to the fullest extent," he said.
Some medical posts have been dedicated to receiving infected patients in the event of an outbreak, he noted.
"All these activities are being carried out with very limited resources, as the region suffers from an acute shortage of the kind of medical equipment required to respond to the epidemic, particularly ventilators," he added.