The local administration of al-Rutba district in the western Anbar province has been making progress on the rehabilitation of infrastructure destroyed by the "Islamic State of Iraq and Syria" (ISIS), a local official told Diyaruna Friday (November 1st).
"At least 22 service projects have been rebuilt in the district since it was taken back from the terrorists' hands three years ago," said al-Rutba district mayor Imad Meshaal al-Dulaimi.
"We have had success with regard to reconstruction and most of the projects damaged by ISIS are back in service and operating as normal," he told Diyaruna.
Among those projects is al-Rutba General Hospital, which has been fully rehabilitated and has begun providing services to local residents, he said.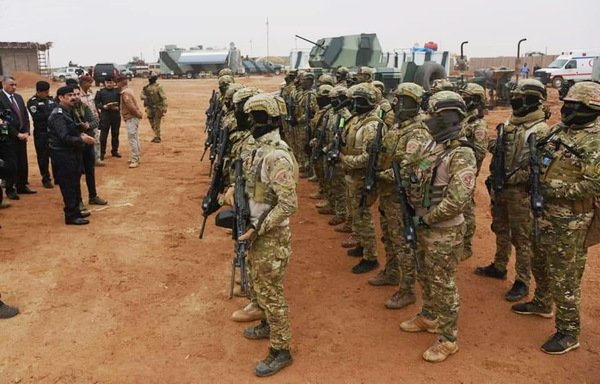 The district's health centres also have been rehabilitated, said al-Dulaimi, in addition to public services in the water, municipalities and education sectors.
The main challenge that remains is the lack of electricity because the main power transmission line from al-Qaim district has been destroyed, he said.
"We are following this matter with the Ministry of Electricity," he said, noting that a contract to repair the line is pending approval and disbursement of funds.
In the meantime, large generators have been provided by the government to meet the population's energy needs, said al-Dulaimi.
Improved conditions
The improved state of services has prompted displaced families to return to al-Rutba.
"Over 95% of the population of al-Rutba (around 21,000 people) have returned to their homes," al-Dulaimi said.
The district still hosts about 1,000 displaced families, mostly from the towns of Akashat and al-Waleed, he said.
"These families have settled in al-Rutba and are unable to return because their homes were destroyed during the war on terror," he added.
The families are not yet registered in the Ministry of Displacement's database, he said, calling on authorities to register them quickly so they can receive financial grants and services.
Regarding the state of security in al-Rutba, al-Dulaimi said the district "is fortified with fences, checkpoints and security forces patrols to counter any infiltration or terrorist activity".
There is strong co-ordination between citizens and the army and police, he said, noting that the car bomb explosion that took place on October 13th "was not in the district but rather 22 kilometres to the east, in the desert".
"Thanks to the residents' co-operation, the car bomb was discovered, but it exploded while it was being defused," he said.
The blast killed an officer and two soldiers.