The Iraqi government on October 24th announced the start of the second phase of a project to rehabilitate the ancient city of Nimrud, turned into rubble by the "Islamic State of Iraq and Syria" (ISIS).
Work on the project started in July 2017 with the support of the UN Educational, Scientific and Cultural Organisation (UNESCO).
The first phase included conducting studies of the damage caused to the site and putting together a team of Iraqi maintenance and rehabilitation personnel.
It also included the preservation and archiving of the city's cultural heritage in co-operation with the American Smithsonian Institution.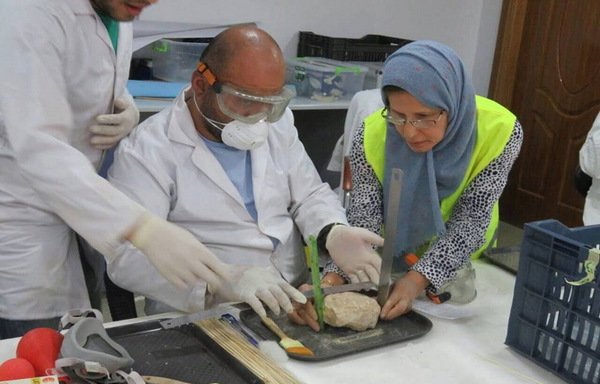 The second phase will see the restoration of the city's northern palace, or the "Nimrud Palace".
ISIS said it had attacked Nimrud -- which was founded in the 13th century and became the capital of the Assyrian empire -- as well as other ancient sites, to eliminate idols that are forbidden by its extreme interpretation of Islam.
But that had not stopped ISIS from looting and selling allegedly forbidden artefacts to fund its operations.
"There is a serious national and international move to rehabilitate the ancient city of Nimrud," Ahmed Qassim al-Jumaa, a professor of archaeology at Mosul University, told Diyaruna Tuesday (October 29th).
However, there are major challenges, he said, most notably the "massive destruction to the site, which has affected most of its structures, including the winged bulls, the ziggurat, the Assyrian palaces of King Ashurnasirpal II, and the old gates".
"Bringing back the city to the way it used to be will not be an easy task and may require a long time and a lot of funding, as well as international expertise and ongoing technical support," al-Jumaa said.
Scientific, carefully crafted plans are needed in order to restore the site to its historical importance, he added.
Systematic destruction
Between 2014 and 2015, the ancient city of Nimrud suffered systematic destruction at the hands of ISIS on three different occasions.
ISIS militants used explosive barrels to blow up the site's old edifices, as well as bulldozers and electric excavators to demolish murals, statues and unique archaeological monuments.
In addition to this historic city, many archaeological sites in Ninawa were vandalised by the militants when they were in control of the province.
The destruction was "a systematic obliteration of antiquities that showed unparalleled hostility and hatred", al-Jumaa said.
"The province is striving today to revive its human heritage, but the steps taken towards reconstruction are still not at the desired level," he said.
However, there has been progress with regard to excavation, he added.
"After the liberation, foreign exploration missions started to come back and we now have a German mission working side by side with Iraqi archaeologists at the site of the Nabi Yunus shrine in eastern Mosul to extract archaeological treasures from the Assyrian era," he said.