Crime & Justice
|
2019-10-17
Iraq to establish court to prosecute high-profile corruption cases
By Khalid al-Taie and AFP
Following a wave of deadly anti-government protests, Baghdad has announced a slew of measures to stem corruption.
The Iraqi judiciary will set up a central criminal court for major corruption cases that involve defendants who hold senior government positions, local media reported Wednesday (October 16th).
The decision was reached following a meeting of the head of the Supreme Judicial Council, Judge Faiq Zidan, with representatives of the courts and the Financial Supervision and Integrity commissions.
Participants discussed ways to develop a new mechanism to combat corruption and determine its root causes, according to a statement by the Judiciary Council.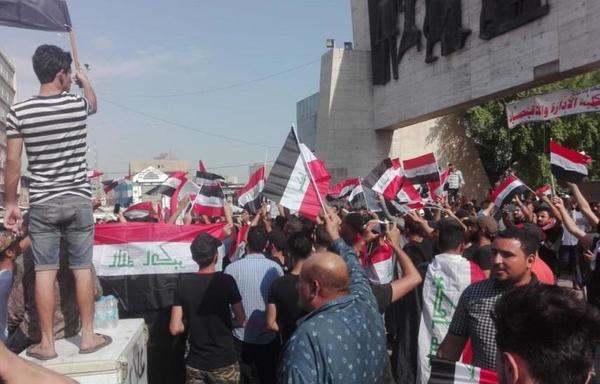 The new court "is an effective measure and an advanced step in supporting efforts to combat corruption", Legal Culture Association chairman Tariq Harb told Diyaruna.
Currently, all Iraqi courts are responsible for handling crimes related to financial and administrative corruption, such as bribery, abuse of office and abuse of public money, he said.
"But after listening to the opinions of representatives from the government, the integrity commission and the courts of appeals, the Judicial Council decided to establish a special criminal court to be based in the al-Karkh appeals court offices in Baghdad," he said.
The court "will be tasked with handling only major corruption cases and those in which the defendant is a senior public official, such as ministry undersecretaries, general directors and heads of independent bodies", according to Harb.
Through this step, the Judicial Council aims to "ease the pressure on the courts and expedite investigative and legal procedures in cases classified as major crimes of corruption", he said.
The sentences issued by the court will be subject to appeal, as is the case with other courts, he noted.
The cases that fall within the new court's jurisdiction will be chosen by the public prosecutor's office and in co-ordination with the Integrity Commission, he said, adding that they will be investigated by judges who specialise in integrity cases.
'High-ranking officials brought to justice'
The court will help prosecute and try corrupt officials and those who embezzle public funds, Harb said, "which was a key demand of the violent protests early this month".
"The decision to establish the court, an idea which has already been on the table for discussion, was accelerated by the popular demonstrations," he said, noting that this fulfills one of the protesters' most important demands.
Anti-graft campaign group Transparency International last year ranked Iraq the world's 12th-most corrupt country, based on expert analysis and opinion surveys.
An anti-corruption official who spoke with AFP cited three common practices: border guards taking bribes to waive customs duties, illegal petrol trading, and unlawful buying and selling of state-owned land and luxury homes.
Another official from the office of the petroleum ministry's inspector general said "many incidents of corruption" had been uncovered.
The department "managed to stop the construction of an oil pipeline to Jordan, because each kilometre was being priced at $1.5 million", a price it deemed excessive, he said on condition of anonymity.
The operation snared oil traffickers and transport company owners "linked to corrupt parties", he added.
Prime Minister Adel Abdul Mahdi has announced that "a list of names of 1,000 civil servants" accused of corruption had been referred to the courts.
Soon afterwards, he promised, "a first list of high-ranking officials will be brought before justice".
Among those named were ex-ministers and officials still in office, according to Abdul Mahdi's office, although no names have yet been announced officially.