A total of 55,000 former soldiers have returned to service in the Iraqi military since June, the Iraqi Defence Ministry announced Wednesday (September 4th).
Prime Minister Adel Abdul Mahdi ordered in June the reinstatement of all military personnel whose employment contracts were discontinued, said ministry spokesman Maj. Gen. Tahseen al-Khafaji.
"The decision includes all military personnel whose contracts were terminated after the ISIS gangs invaded Mosul on June 10th, 2014, because they were unable to report to their units," he told Diyaruna.
Their inability to report to service was due to several reasons, he said, including suffering injuries related to terror attacks, their areas being overtaken by ISIS, or their military units getting restructured and withdrawing to alternative locations.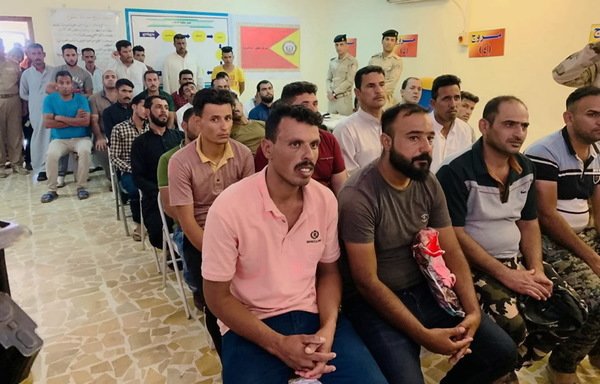 "The centres we opened on July 9th in all provinces, including in the Kurdish region, have to-date received about 55,000 former servicemen," said al-Khafaji.
They have started undergoing medical examinations and training courses "to hone their skills and physical abilities before they are assigned to military units", he said.
"We are keen to grant all military personnel the right to resume their former positions," he said, noting that this stems from the government's commitment to "put to good use those human resources to strengthen the military".
Meanwhile, the ministry has on September 2nd opened enrollment for anyone with a medical, engineering, or language degree to join the Iraqi army.
This move comes as part of the ministry's plan to beef up its ranks with individuals with scientific and specialised expertise in order to raise the army's technical readiness, he said.
The ministry, in co-operation with the international coalition and NATO forces, are continuing with their plan to develop the Iraqi army's capabilities in various military fields, he said.