US forces on Saturday (August 31st) attacked extremist leaders in north-western Syria, the Pentagon said.
The US Defense Department said it had targeted leaders of al-Qaeda in the north of Idlib province, but did not say what kind of weapon was used.
The attack targeted leaders of extremist groups and allied factions near Idlib city, the Syrian Observatory for Human Rights said.
The US missile attack "targeted a meeting held by the leaders of Hurras al-Din, Ansar al-Tawhid and other allied groups inside a training camp", said Observatory head Rami Abdel Rahman.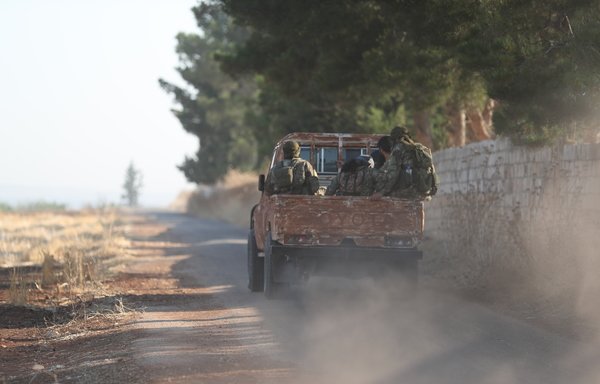 It killed at least 40 extremist leaders, the Observatory said.
In a statement, US Central Command (CENTCOM) said the attack targeted leaders of al-Qaeda in Syria (AQ-S) "responsible for attacks threatening US citizens, our partners and innocent civilians".
"Additionally, the removal of this facility will further degrade their ability to conduct future attacks and destabilise the region," the statement said.
"North-west Syria remains a safe haven where AQ-S leaders actively co-ordinate terrorist activities throughout the region and in the West," the statement added.
"With our allies and partners, we will continue to target violent extremists to prevent them from using Syria as a safe haven," it said.
An AFP correspondent saw clouds of black smoke rising over the area after blasts rocked the extremist stronghold.
It was not immediately clear if the missiles were launched from war planes or positions on the ground, the Observatory said.
CENTCOM declined to say what kind of weaponry was used.
Al-Qaeda-linked Hurras al-Din was established in February 2018 and has some 1,800 fighters, including non-Syrians, according to the Observatory.
The group and its ally Ansar al-Tawhid both operate in the Idlib region and are members of a joint extremist operation room that also includes Tahrir al-Sham.
Temporary truce
The US strike came as renewed Syrian regime bombardment of Idlib province killed one civilian in a first violation of a Russian-backed truce for the region that came into effect just hours before, the Observatory said.
Syrian regime airstrikes on the Idlib region had halted early Saturday, after the regime agreed to a ceasefire following four months of deadly bombardment, the Observatory said.
But regime bombardment on the town of Kafr Nabl late in the day left one civilian dead, just hours after the truce came into effect, the Observatory said.
Hours later, two regime loyalists were reported killed when their car was targeted by extremist and allied fighters along Idlib's southern border with Hama, according to the Observatory.
It also said Tahrir al-Sham fighters had downed a Russian reconnaissance drone.