In recent days, as relations with Tahrir al-Sham became strained, Hurras al-Din fighters were placed on alert in the areas the group controls on the outer edges of Idlib, Aleppo, Latakia and Hama provinces, a local activist said.
Civilians in these areas now fear that a new wave of fighting will erupt between the two extremist groups, which are both linked with al-Qaeda, Idlib activist Musab Assaf told Diyaruna.
Increasing tensions between the two groups have sparked a media war between them, he said, with Hurras al-Din blasting Tahrir al-Sham and accusing the extremist alliance of attempting to bring it under its control.
"Hurras al-Din has demanded that Tahrir al-Sham return money and weapons Tahrir al-Sham leader Abu Mohammed al-Joulani had stolen from them when he split from al-Qaeda to found al-Nusra Front," Assaf said.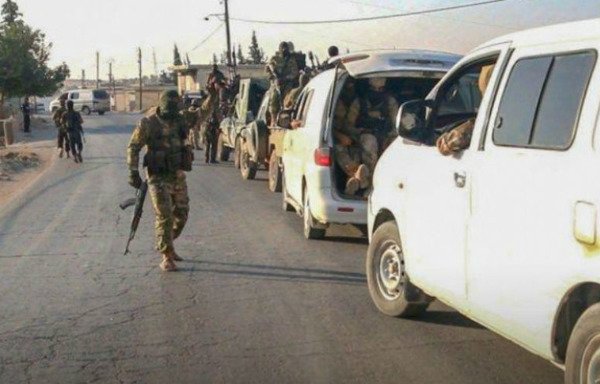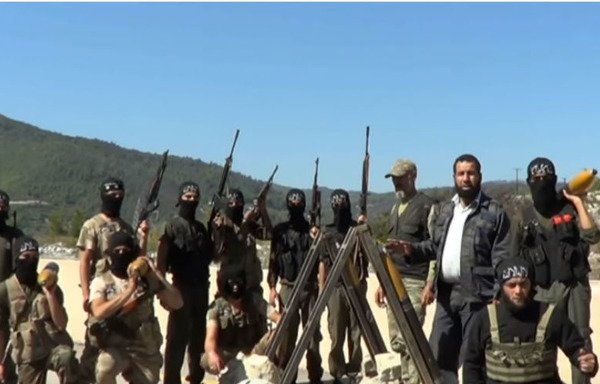 Al-Nusra Front is now the dominant faction in the Tahrir al-Sham alliance.
Hurras al-Din is also demanding that Tahrir al-Sham return the weapons it confiscated during its recent push to seize control of all of Idlib province.
Tensions between the groups
"Hurras al-Din leaders Sami al-Uraydi and Abu Humam al-Shami accused Tahrir al-Sham of trying to manipulate extremist groups in the region by suggesting it is controlled by the Free Syrian Army (FSA)," he said.
According to Assaf, the areas under Hurras al-Din control are clearly on full alert, and a search is under way for Tahrir al-Sham elements.
Tensions have been fueled by Tahrir al-Sham's detention of two Hurras al-Din leaders, Abu al-Turab al-Libi and Abu Mohammed al-Hamawi, who are first-tier al-Qaeda commanders in Syria, Assaf said.
Hurras al-Din was founded last year and comprises elements who espouse al-Qaeda's ideology and had refused to join Tahrir al-Sham.
It comprises seven armed factions: Jund al-Aqsa, Jund al-Sharia, Sariyat Kabul, Saraya al-Sahel, Jaish al-Badiya and Jaish al-Malahem, in addition to remnants of the "Islamic State of Iraq and Syria" (ISIS).
A large number of these fighters are non-Syrian, Assaf said, noting that they are currently positioned on the outskirts of the area controlled by Tahrir al-Sham, facing the area controlled by the Syrian regime and allied militias.