Iraqi forces have arrested 10 wanted "Islamic State of Iraq and Syria" (ISIS) elements who had been hiding among displaced families in Salaheddine province's al-Sharqat district, a local official said Tuesday (September 3rd).
"Iraqi army and al-Sharqat police intelligence conducted a security check of families who arrived on Saturday in the district from displacement camps south of Mosul," al-Sharqat mayor Ali Dawdah said.
"The check led to the exposure of 10 ISIS operatives who are on the wanted list in connection with terrorism-related cases," he told Diyaruna.
Security authorities arrested the wanted men, who were hiding among the internally displaced people (IDPs), and took them for interrogation, he said.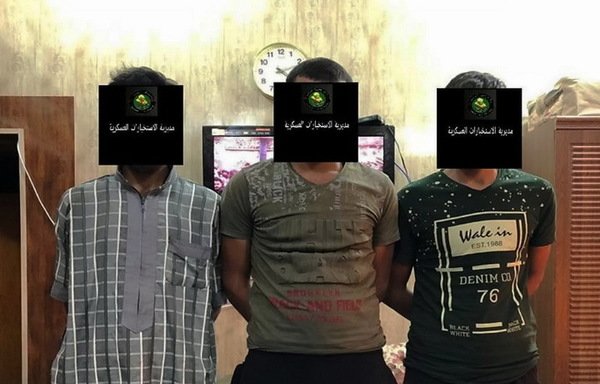 They will later appear in court, Dawdah said.
Displaced families return
Around 150 families have arrived in al-Sharqat, most of whom are returning residents, Dawdah said, along with some families from elsewhere in Salaheddine, such as Baiji and Samarra.
They are among the 5,000 families slated by an August 23rd government decision to be moved from displacement camps in Ninawa province to temporary camps in their home provinces of Salaheddine, Anbar, and Kirkuk, he said.
The intention is to bring them back to their former home areas, he added, after clearing their security status.
"These families have been housed as a temporary measure in the Bustan Shuyoukh camp in the district," Dawdah said, noting however that "many of them are families of ISIS elements".
The security check did not raise any concerns about the members of those families, he said, "but there is a state of general dissatisfaction and rejection by the people of al-Sharqat, especially family members of victims of ISIS".
These people do not welcome the presence of ISIS families in their town, he said.
Safety considerations
"I discussed this issue with Salaheddine Operations Commander Maj. Gen. Abdul Muhsin al-Abbasi and other security officials, and they promised to transfer these families from al-Sharqat to camps outside the district," Dawdah said.
The plan is to move the ISIS family members to camps in al-Shahama, in the centre of Salaheddine province near the city of Tikrit, he said.
This move intends to ensure the safety of these families and to allow the authorities more time to create and implement plans to promote social peace and stability, Dawdah added.
He stressed the need to take greater steps towards accepting the women and children of ISIS elements, and to implement effective programmes for their reintegration into their communities of origin.