Iraqi forces on Monday (July 29th) began an operation to oust "Islamic State of Iraq and Syria" (ISIS) remnants from al-Sharqat island in northern Salaheddine province, the district's local administration said.
Over the last few weeks, ISIS remnants based in al-Sharqat's western outskirts, known as al-Jazeera, have been carrying out sporadic attacks in the district.
Salaheddine Operations Command, police and district forces are taking part in the operation, with assistance from tribal fighters from the 51st and 91st brigades, al-Sharqat mayor Ali Dawdah told Diyaruna on Tuesday.
"The troops have pushed deep into al-Jazeera to discover and destroy the remaining terrorists' hiding places," he said, noting that al-Jazeera is a vast desert area with hills, valleys and caves that provide ample cover.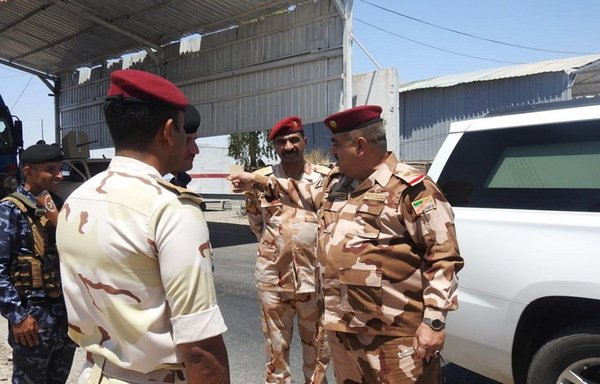 "Al-Jazeera's vast area, extending towards Hatra district plain and Tal Afar in Ninawa province, as well as the Upper Euphrates area in Anbar, gives the terrorists a greater opportunity to move and manoeuvre," Dawdah said.
By the end of the first day, security forces had "destroyed several improvised explosive devices (IEDs) and rest-houses", he said, adding that operations will continue until the ISIS remnants have been completely uprooted.
Operations are ongoing, Dawdah said, with security forces and tribesmen "carrying out around-the-clock search and reconnaissance missions".
In addition to al-Jazeera, security sweeps are being conducted in al-Sharqat's northern and southern outskirts, in the river islands and in remote villages in the eastern part of the district, he said.
"Each of these missions usually results in the destruction of rest-houses and stocks of munitions and weapons, and sometimes leads to casualties among the terrorists," Dawdah said.
"Ten days ago, the troops conducted a search mission in the village of al-Aitha" to the north of al-Sharqat, he said, where three ISIS elements who had been hiding in a rest-house were killed.
Security is stable, services need work
Though there have been occasional security breaches on the district's outskirts, Dawdah said, al-Sharqat is largely secure, and "is fortified with a security cordon, checkpoints and patrols roaming the neighbourhoods day and night".
"The situation at the centre of the district is stable, and people are going about their affairs as normal, without feeling any fear," he added.
While security has improved, however, services in the district have deteriorated and reconstruction plans are stalling, he said.
Faced with a shortage of resources, the local administration has not been able to complete rehabilitation and service projects, especially in the areas of health and education, Dawdah said.
Several municipal projects are running late, including a project to pave the town's main roads, he said, noting that the lack of services is one of the reasons residents who were displaced from the district have not been able to return.
To date, he said, 70% of al-Sharqat's population of 90,000 have returned to their homes, but "there are still families in displacement outside the province and about 100 families in the Basateen al-Shuyoukh camp in al-Sharqat".
"These families do not wish to return, not because of security, but because of the poor services in their areas."