Displaced Khan Sheikhun residents staged a demonstration in the city of Idlib to protest the Syrian regime's takeover of their city, a local activist said Thursday (August 29th).
The regime onslaught forced them to leave their homes, Idlib activist Haisam al-Idlibi told Diyaruna, adding that some claim the regime has brought in loyalists from various areas and housed them in vacant homes in the city.
After regime forces seized control of Khan Sheikhun, al-Idlibi said, they mounted a massive media campaign that heralded the arrival of buses carrying civilians.
The regime claimed the bus passengers were displaced residents returning to the city after the withdrawal of extremist alliance Tahrir al-Sham and its allies.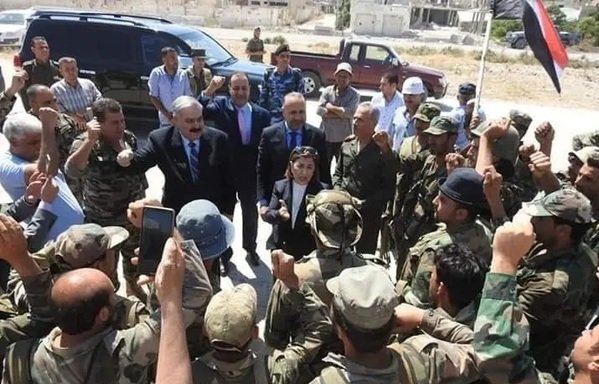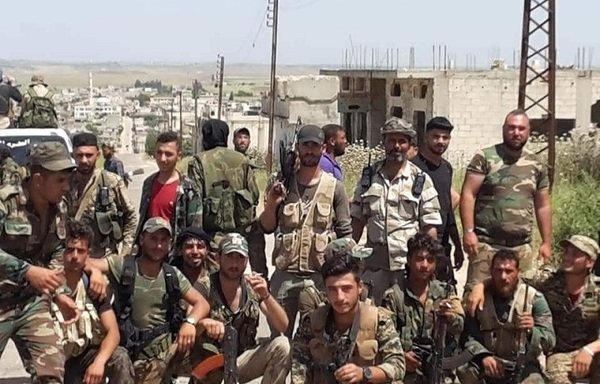 "It was later determined that only a small number of the incoming civilians were actual city residents, while the vast majority were regime loyalists who had been displaced from various areas and had been living in Hama province," he said.
The Syrian regime transported these people to Khan Sheikhun and settled them in the homes of those who recently fled to safer parts of the province during the fighting, al-Idlibi said.
This appears to be a strategic move on the part of the regime, he said, to enable it to tighten its grip on the city and prevent residents who oppose it from returning.
Allegations of regime looting
Khan Sheikhun residents who oppose the regime meanwhile held a demonstration in the city of Idlib to protest its occupation of the city and its appropriation of homes and private property, such as shops and orchards.
According to city residents, al-Idlibi said, most of the homes in Khan Sheikhun had been looted by regime soldiers and fighters from allied militias, and their furniture had been removed.
Agricultural crops also had been stolen, they told him, including the pistachio crop, which is the main crop produced in the area.
Al-Idlibi said Russian military police are deployed in the city and on its outskirts.
He noted the claims propagated by pro-regime media about life returning to normal in the city and the regime supplying it with electricity and water and removing the rubble, saying these are "nothing but propaganda".
The only work that has been done in the vicinity of the city has been on the strategic and coveted highway linking Hama to Damascus, he said.