There has been a wave of displacement from southern rural Aleppo as civilians flee daily shelling from the Syrian regime and its allies, a local activist said.
Heavy regime shelling in rural Hama and Idlib also has caused civilian injuries and casualties, activist Haisam al-Idlibi told Diyaruna.
As a number of villages and towns in southern rural Aleppo have come under heavy bombardment from rockets and artillery, there was a mass exodus from the area towards the province's interior, he said.
The hardest hit towns include Jazraya, al-Othmaniya, Zammar al-Jadida, Huwayr, Tal Bajir and al-Eis, he said.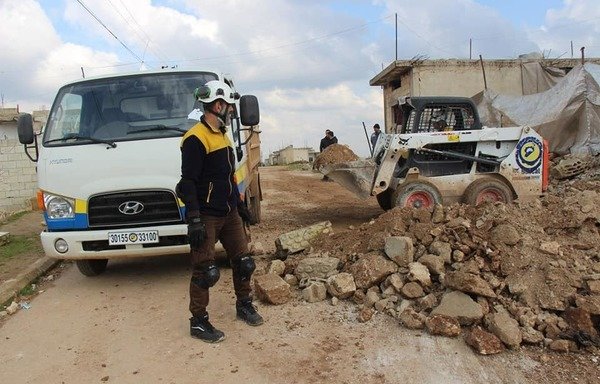 These towns form a line facing regime-controlled areas, he noted, and are of strategic importance to the regime as they are near major crossroads.
Continuous regime shelling
Non-stop shelling for the past three days has left three civilians dead and 14 others with various injuries, al-Idlibi said.
On Thursday (March 7th), the shelling extended to the outer edges of Idlib province, particularly the cities of Jisr al-Shughour, Khan Sheikhun, al-Nayrab and Khan al-Subul, he said.
Cluster rockets hit al-Nayrab and Khan Sheikhun, causing significant property damage.
Other towns that came under regime fire include Qastoun, Zayzoun and al-Zeyara, al-Idlibi said, where 11 people were killed, including opposition fighters and civilians, and many others were injured.
Many of the civilian casualties are women and children, he said.
"There is a prevailing fear among civilians that this daily shelling is a prelude for a wide-scale military operation on the part of the regime and its allies," he said.
This is alarming as the area falls within the buffer zone designated in the agreement signed between the Syrian regime, Turkey and Russia, he added.
Khan Sheikhun deserted
In the Idlib town of Khan Sheikhun, the streets are near empty, AFP reported.
Clashes and violations of the demilitarised zone have spiked in recent weeks and regime fire on Khan Sheikhun has driven thousands to escape.
Since the start of February, more than 7,000 women, children and men have fled the town, mostly to other parts of Idlib, the UN says.
Local resident Abu Abdu al-Sarmani said he, his wife and three daughters escaped Khan Sheikhun last week because of the bombardment, but also because the town has become unlivable.
"There is no work, no more people about, no hospitals, no doctors, no pharmacies, no basic infrastructure for living," he said.
Al-Sarmani said his family has relocated to Sarmada, 100 kilometres north.
Eight years into Syria's war, the regime has gained ground, and now controls nearly two thirds of the country and most of the main commercial arteries.
But a section of the highway linking Damascus to Aleppo remains out of its reach, as it runs through Idlib, including through Khan Sheikhun.