Eight out of 15 drug trafficking suspects have been recaptured after escaping custody in a Baghdad police station, Iraq's interior ministry said Sunday (August 4th), as the breakout prompted several dismissals.
"The search continues to find the others," a police officer told AFP on condition of anonymity.
The 15 suspected members of a drug trafficking network escaped custody on Saturday, after having "insulted the police, then beaten them", according to a security services official.
The interior ministry said eight had been recaptured without specifying where they were being held.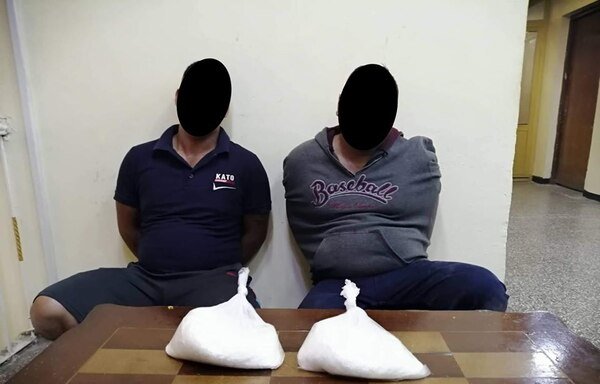 Baghdad's police chief and the heads of al-Rusafa police department in the capital's east and the station where the suspects pulled off their escape have all been fired, the ministry said.
Police officers at the station were also detained pending investigation, it said.
On social media, images of video surveillance purported to be from the police station shows men in civilian clothing running through a door, apparently without any resistance.
Iran-backed militias facilitate escape
In the wake of the incident, some reports and Iraqi officials have pointed the finger at Iran-backed militias for facilitating the escape of the 15 detainees.
Iran-backed militias are "responsible for arranging the [prison] breakout", Iraqi journalist Ziyad al-Sinjari told Diyaruna, citing "credible reports".
"These groups used their influence and power to free the detainees, who were running most of the militias' drug trafficking and distribution operations in Iraq," he said.
Among the fugitive detainees is prominent drug trafficker Haji Hamza al-Shemmari, who boasts strong ties with the Iraqi Kataib Hizbullah and with prominent militia leader Hussein al-Maliki, also known as Abu Khomeini, he said.
Al-Shemmari "is the chief director of the militias' secret activities", said al-Sinjari, noting that "he not only oversees the trafficking of various kinds of narcotics coming from Iran, but also manages most gambling and entertainment venues in Baghdad".
The dismissal of the police department heads in the wake of the incident is a "positive step to hold accountable any leading figures who have failed to perform their job responsibilities", he said.
However, this measure alone "is not enough", he added.
The most important and effective measure is to "curb the militias' [influence] and terminate all of their illegal activities and strong, pervasive influence in the country", al-Sinjari said.
"These Iran-linked armed groups are challenging the law and trying to force their will on the state," he said, adding that they seek power and money "without any moral or national consideration".
Al-Sinjari called on authorities to deal firmly with all militias and cleanse public institutions of corrupt individuals.