Iraqi border agents have foiled numerous attempts to smuggle narcotics into the country from Iran, but the issue remains a source of great concern, security sources told Diyaruna.
Iranian smugglers have contributed heavily to the spread of illegal drugs in Iraq, a pervasive problem which has reached a "dangerous stage", strategic and military analyst Rabie al-Jawary told Diyaruna.
This illegal cross-border activity has been facilitated by "corrupt individuals" and by the agents and intermediaries of some Iran-backed Iraqi militias, he said, adding that Iraq has become "a market for [drug] trafficking and consumption".
Security forces are carrying out important duties to combat the cross-border smuggling of narcotics, al-Jawary said, adding however that the problem has not been solved, as drugs continue to make their way into the country.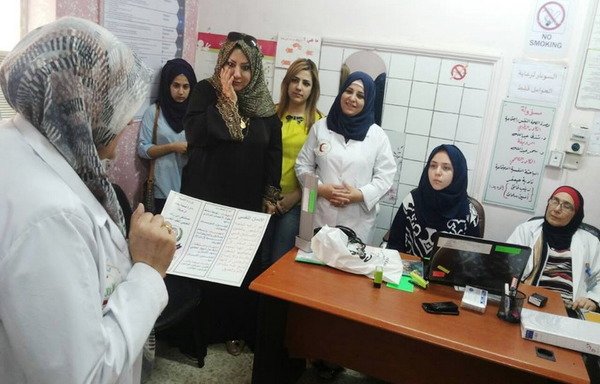 Drug smuggling at critical level
During a November 17th press conference, Basra Police Chief Rashid Fleih announced that "80% of the drugs that enter Basra province come from Iran".
Iraqi police have received the approval of the Joint Operations Command and the Ministry of Interior to carry out large-scale operations to secure Basra's 94-kilometre long border strip with Iran, he said.
"We will work very hard to secure these borders through co-operating with the Border Guard command and maritime forces stationed in Basra," he said.
"The waters of the Shatt al-Arab will be subject to wider inspections to stop the flow of drugs from Iran," he added.
"Drug use and trafficking have doubled over the last few years and reached a critical level," said Fadel al-Gharawi, who serves on Iraq's Independent High Commission for Human Rights.
"In 2014, about 400 people were held on charges related to the use, possession and trafficking of narcotic substances," he told Diyaruna.
This year, he said, the number of people arrested and convicted on such charges has increased to more than 8,000, many of whom are teenagers.
Al-Gharawi said the commission "interviewed 400 drug users and identified several reasons behind the spread of drugs related to security, social, economic and psychological aspects".
He proposed measures to curb widespread drug use and trafficking that include tightened control over border crossings and a series of nationwide programmes to raise awareness about the dangers of drugs and how to avoid them.
He also called for the construction of rehabilitation clinics to treat drug addicts and users and for "treating them as patients who deserve our support and care, not to be put in prison".
Dozens of smugglers arrested
From the beginning of 2018 through November, security forces "recorded 187 drug-smuggling related offenses", Iraqi Border Crossing Authority head Kazem al-Iqabi told Alsumaria News on December 16th.
Last year, Border Guard forces arrested dozens of smugglers at the Shalamjah, al-Sheeb and Zurbatiya border crossings with Iran, with various types and quantities of drugs in their possession.
Iranian drug smugglers have turned Iraq "into a corridor for the trafficking of these poisons to regional countries", said strategy expert Alaa al-Nashou.
These activities are managed in a systematic manner and "pose a major threat to the safety and future of our country", he told Diyaruna, pointing to an increase in drug use among adolescents and youth.
"We need today to enact a strict law that criminalises the smuggling and trafficking of narcotics and imposes the most severe punishment, and to tighten monitoring measures at the border with Iran," al-Nashou said.