Iraqi forces have stepped up security operations on the outskirts of Sinjar district to hunt down "Islamic State of Iraq and Syria" (ISIS) remnants, a local official in the district announced Friday (July 26th).
The Iraqi army's 15th Division, the Ninawa police's 10th Emergency Brigade, intelligence services and Yazidi fighters, have beefed up their deployment and activities to search for ISIS cells and secret sites in the district's outskirts, particularly in the remote areas of Mount Sinjar, said Khodeida Jouki, acting director of Sinjar's Sanuni sub-district.
A security force uncovered a rest-house on Wednesday during a search operation in a mountainous area where a number of ISIS remnants were holed up, he said.
"Clashes erupted on the spot between the two sides, resulting in at least five fatalities among the terrorists," Jouki said, noting that Iraqi forces sustained no losses.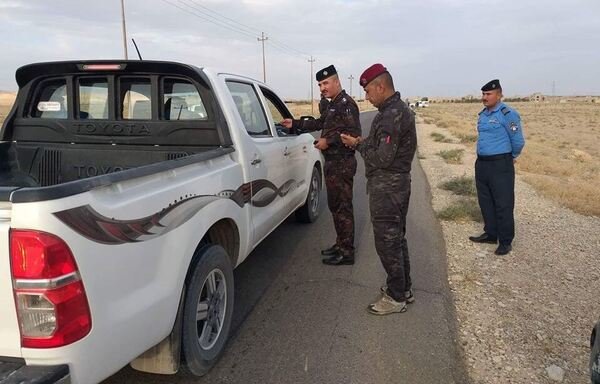 An explosive belt and quantities of food and medicine were found at the site, which was fully destroyed with all its contents, he said.
ISIS elements seek to 'stir panic'
The attack on the rest-house came after a group of ISIS elements kidnapped two Yazidis from Mount Sinjar, near the village of Khan Shahwani in Sanuni sub-district.
The bodies of Hussein Khalaf, a prominent Yazidi fighter who had taken part in many battles against ISIS, and Haji Hassan, one of his companions, were found early Wednesday, said Jouki.
ISIS elements seek via these crimes to influence morale and stir panic, but their numbers are limited and they dare not confront the security forces, he said.
"Our forces control all [Sinjar] towns and maintain stability there," he said, expressing hope that the new security efforts will put an end to the threat that ISIS remnants and sleeper cells pose.