A new grave was found that holds the bodies of Yazidis killed by the "Islamic State of Iraq and Syria" (ISIS) when it overran Sinjar district in 2014, a local official told Diyaruna Wednesday (August 5th).
Local authorities uncovered the grave 10 days ago following a tip by a displaced Yazidi family upon its return to Sinjar, said Ninawa provincial council member Barakat Shammu, who is a member of the Yazidi minority.
The grave is located in the area of Tal Uzeir in ​​al-Qahtaniya district, 23 kilometres south of Sinjar, he said.
An initial survey of the grave showed that "it contains the remains of at least five civilian victims", ​​he said.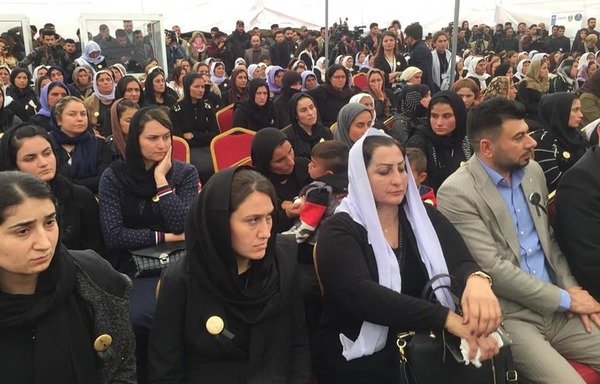 The area may contain other mass graves not yet discovered, he said, noting that 83 graves of Yazidi victims of ISIS have so far been found in Sinjar, mostly in the village of Kojo in al-Qayrawan district.
The remaining graves were found in Sinjar's Sanuni sub-district, Mount Sinjar, the Al-Jazeera complex and Tal Qasab, he said.
Those graves hold hundreds of bodies, but only a portion of them have been extracted to date, according to Shammu.
"Six months ago, the remains of 67 bodies were extracted from graves in the village of Kojo," he said.
They were taken to Baghdad for DNA testing so that the victims can be identified, he said, but the bodies have not yet been handed over to the families for proper burial.
The coronavirus (COVID-19) pandemic as well as the security and political challenges Sinjar is experiencing are likely causing the delay, said Shammu.
A special office in Dohuk province is currently working to collect forensic evidence from the uncovered graves with the help of the Sinjar police and Yazidi officials and activists.
They seek to initiate criminal cases that will prove ISIS's culpability in the attacks on Yazidis, said Shammu.