The Syrian Democratic Forces (SDF) have embarked on an extensive campaign to hunt down "Islamic State of Iraq and Syria" (ISIS) remnants hiding out in rural Deir Ezzor, a security official said.
The campaign, supported by the international coalition, kicked off May 15th, and already has made significant progress, SDF officer Farhad Khoja told Diyaruna.
Bunkers and tunnels used by the extremists have been located, he said, and weapons, ammunition and explosives in their possession have been seized.
As of Monday (May 20th), six ISIS elements had been killed, and around 40 had been arrested, he said.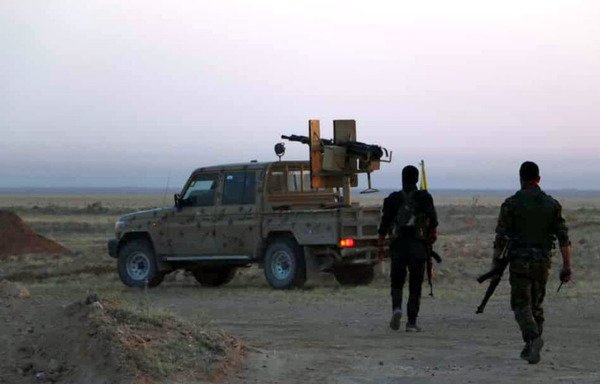 A surveillance operation preceded the campaign, he said, during which some of the group's hideouts were located in rural areas of the region.
ISIS remnants had been using these areas to hide and plan future attacks, he said, adding that it is likely these individuals had escaped from the group's main strongholds after they fell to SDF and international coalition forces.
Weapons and ammunition seized
The operation began in al-Shaheel area in rural Deir Ezzor, Khoja said.
The SDF arrested 40 extremists during a raid on the tunnels in which they were hiding, and seized a quantity of weapons and ammunition found in their possession, he said.
Security forces were able to track down another group of ISIS remnants in al-Tuwaymin in rural al-Hasakeh province, he said, and engaged them in a firefight, during which all six members of the group were killed.
Weapons seized included explosive belts that were ready for use, he said, as well as ammunition and explosives of the type used in recent terrorist attacks.
The campaign is open-ended, Khoja said, adding that it will continue until ISIS remnants present in the region have been routed.
These remnants have been terrorising civilians by planting improvised explosive devices (IEDs) on roads that have caused casualties among both civilians and SDF fighters tasked with establishing security in the area, he said.